Flying Home: Phillip Jones Heads Back to Cleveland to Celebrate Tri-C JazzFest 40th Anniversary
Former Tri-C student to perform at Nighttown on Nov. 9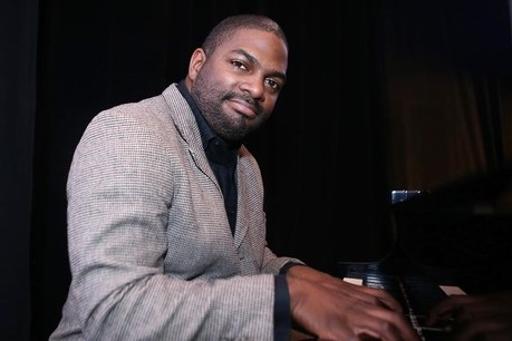 Pianist, drummer and organist Phillip Jones will perform in Cleveland as part of Tri-C JazzFest Cleveland's Flying Home series presented by Cuyahoga Community College (Tri-C®).
The Flying Home series, sponsored in large part by the George Gund Foundation, is a special concert series featuring former Tri-C students now making their mark as jazz performers across the United States.
The performance by Jones — who now lives and performs in Texas — begins at 8:30 p.m. Friday, Nov. 9, at Nighttown, located at 12383 Cedar Road in Cleveland.
"We're happy to welcome Phillip home," said Terri Pontremoli, director of JazzFest. "He is one of the many talented musicians who built a career based on the foundational training received at Tri-C."
Jones attended the College from 2001 through 2005, loading his schedule with creative arts courses such as jazz performance and improvisation, ear training, jazz history, applied piano and jazz history.
He went on to earn a bachelor's degree in music from Oberlin Conservatory of Music and a master's degree from Cleveland State University. He is currently on faculty at Texas Southern University and serves as minister of music at Fort Bend Church in Houston, Texas.
The Nighttown concert features Jones on piano. He will be joined onstage by guitarist Dan Wilson, bassist Aiden Plank and drummer Eric Byous.  
Tickets for the show cost $10 and can be purchased at www.nighttowncleveland.club or by calling 216-795-0550. Tickets will also be available at the door on the night of the performance.
For more information on JazzFest or the Flying Home series, visit www.tri-cjazzfest.com.
Tri-C JazzFest Cleveland is made possible by Cuyahoga Community College, the National Endowment for the Arts, Ohio Arts Council and a growing list of donors and members.
November 01, 2018
John Horton, 216-987-4281 john.horton@tri-c.edu