Flow of Scholarships Continues from Irrigation Association
Tai-Renee King becomes third Tri-C student in three years to receive national honor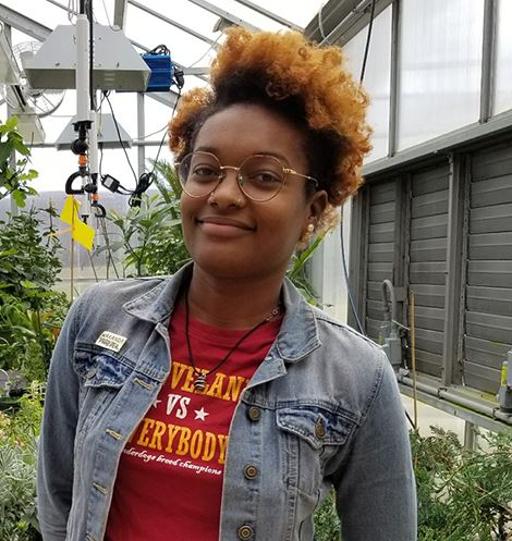 For the third consecutive year, a national scholarship program for those pursuing careers in the field of irrigation selected a Cuyahoga Community College (Tri-C®) student as one of its honorees.
Tri-C's Tai-Renee King was one of 22 Irrigation Association scholarship recipients from colleges and universities across the nation. The winners come from associate to graduate programs with a focus on irrigation.
King, of Cleveland, is a 4.0 GPA student enrolled in Tri-C's Plant Science and Landscape Technology program at Eastern Campus. She is set to graduate in May with an Associate of Applied Science degree and certificate in landscape contracting.
Tri-C's program ranks as one of the top in the country in preparing students for careers in landscape design and construction; garden center or nursery management; and other horticulture fields.
The Irrigation Association created the scholarship program in 2017. King follows Tri-C's Stacey Lorenz (2018) and Kasandra Hernandez (2019) as honorees.
April 21, 2020
John Horton, 216-987-4281 john.horton@tri-c.edu