Finding Peace at Tri-C
Ekklesia Jenkins graduates with Associate of Arts plus certificate in Conflict Resolution and Peace Studies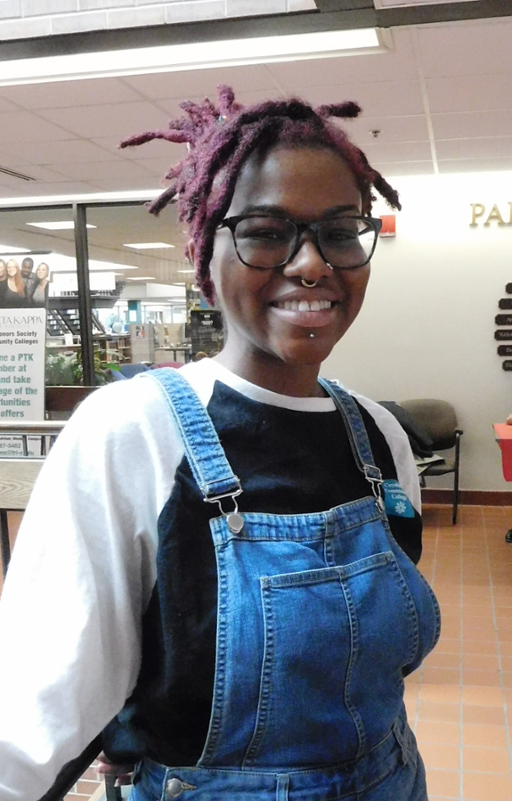 Ekklesia Jenkins was the new kid in school. Freshly enrolled at Cuyahoga Community College (Tri-C®), she was looking to meet some new people and get involved at Western Campus.
A free talk by a sociologist seemed as good a place as any to start, so she signed up.
Today, 20-year-old Jenkins doesn't recall much about the talk itself. But she does remember meeting members of the Student Peace Alliance — a group of like-minded students who introduced her to Tri-C's Conflict Resolution and Peace Studies program.
Jenkins will graduate this December with an Associate of Arts degree and a certificate in Conflict Resolution and Peace Studies.
"I knew in high school that I wanted to help people in some way, and health care seemed like the easiest way to go," Jenkins said. "But being exposed to this program, it was like, 'Oh, I can help people in a lot of different ways.'"
The Conflict Resolution and Peace Studies program — celebrating its 10th anniversary in 2020 — is an interdisciplinary program that empowers students to understand and transform human conflict. It seeks to promote peace in the family, community and world.
It sounds grandiose, but it's actually pretty simple: "You can use the skills on a big scale, but there are skills that help you with your everyday life, like your personal relationships. I find that very valuable," Jenkins said.
Following high school in Cincinnati, Jenkins considered enrolling in the pre-med program at Hampton University in Virginia. Sticker shock set in, though, so she decided to travel north, spend some time with family in Parma and figure out her next step.
Her feet landed at Western Campus. She enrolled and took general core courses at first to gain exposure to different fields and disciplines.
But conflict resolution scratched her social-justice itch. Not long after that sociology lecture, she joined the Student Peace Alliance and Lambda GSA. This past fall, she worked as a camp counselor for the Diversity Center of Northeast Ohio.
Jenkins has already enrolled in spring classes at Kent State University, where she'll pursue a bachelor's degree in peace and conflict studies. After that, she may join the Peace Corps or pursue a master's degree.
Through a combination of financial aid and scholarships, she'll graduate from Tri-C debt-free.
Jenkins said she appreciates the "great opportunity" Tri-C provided her. She said her professors pushed her toward success while imparting a practical lesson that can be carried into her career.
"They helped us be able to talk about things without getting into a heated argument," Jenkins said. "They taught us to listen in order to understand."
Cuyahoga Community College will celebrate the academic achievements of nearly 1,800 graduates on Dec. 17 at Fall Commencement. Check our News and Events page in the days leading up to the ceremony as we highlight members of the Class of 2019.
December 11, 2019
Erik Cassano, 216-987-3577 erik.cassano@tri-c.edu