Finding a New Calling
Tri-C veterans programs help Jacki Faught chart a new course after military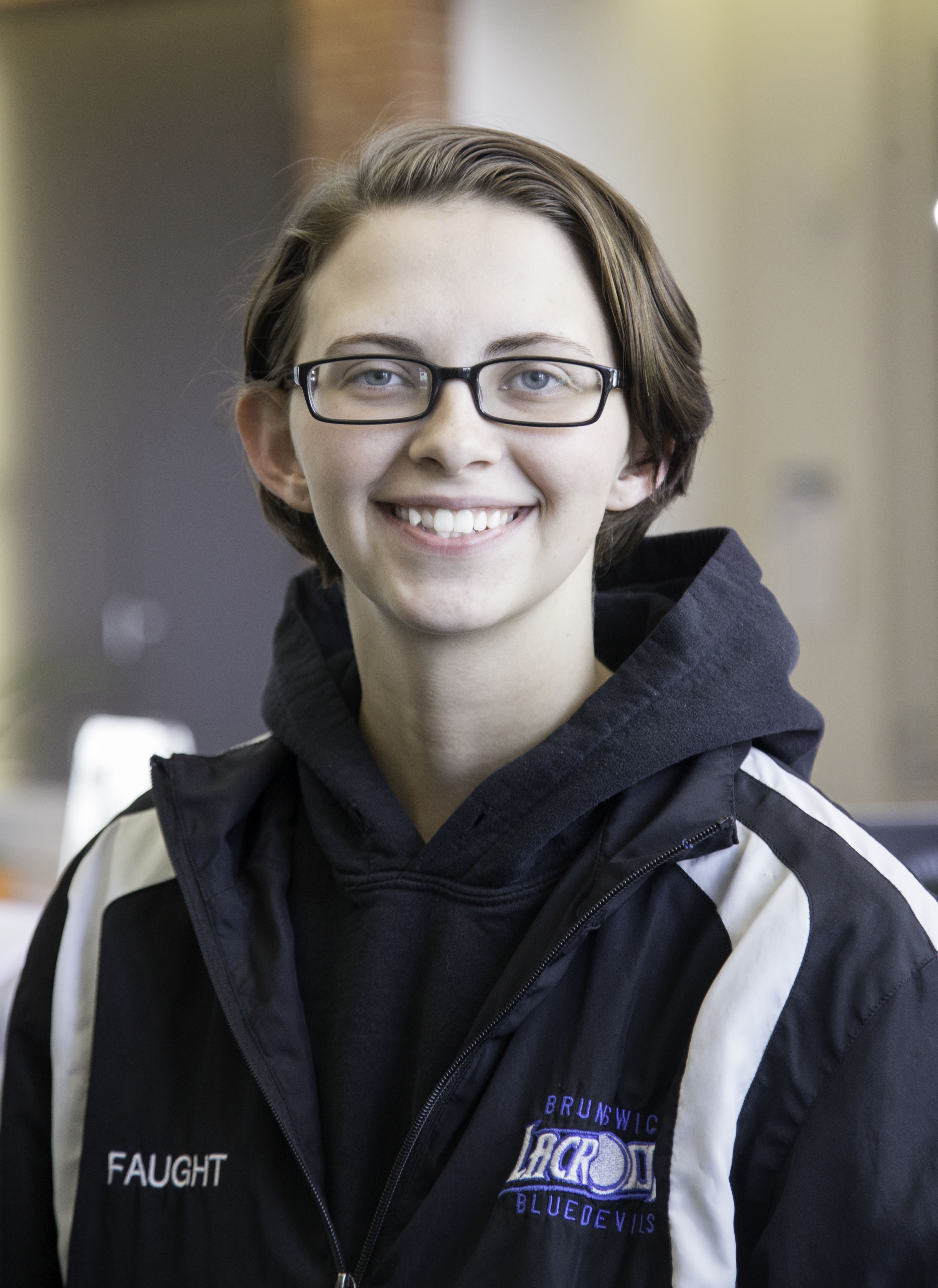 A back injury ended Jacki Faught's career with the U.S. Army Military Police in 2015 and threw her life into uncertainty.
"In the military, you have people tell you what to do and when you have to do it," the 21-year-old said. "I was so used to not having to make a lot of my own decisions that I felt a little lost when I left."
She found new marching orders at Cuyahoga Community College (Tri-C®).
Faught will graduate from Tri-C this month with an Associate of Arts degree and a clear vision of her future. The Brunswick resident intends to transfer to the University of Akron in the fall to study biology and pursue a career working with animals.
She connects her success to Michael "Mick" Munoz of Tri-C's Veterans Initiative.
"I honestly couldn't tell you the one thing that brought me to Tri-C," Faught said. "But once I got here I met Mick Munoz, and he was my saving grace."
She said Munoz helped her figure out life after the military, where she spent 16 months in the Army following her graduation from Brunswick High School. Faught received an honorable discharge following a workplace injury.
Munoz worked with Faught to schedule classes at the College and connect her to the myriad services available to veterans. She said he encouraged her to enroll and begin building a new career.
He also helped her land a work-study job helping fellow veterans at Tri-C's Brunswick University Center, where she has taken many of her classes.
Faught said the assortment of courses at Tri-C exposed her to a variety of potential careers. A biology class and lab last summer turned her toward the sciences and a future working with sharks or reptiles.
The choice seems perfect, given the seven snakes and leopard gecko she counts as pets.
"Tri-C really helped me find my way," Faught said. "I feel like I found the right direction."
Cuyahoga Community College will celebrate the academic achievements of more than 3,000 graduates on May 17 at Spring Commencement. Check our News and Events page throughout the month as we highlight members of the Class of 2018.
May 11, 2018
Tammy London, 216-987-4812 tamara.london@tri-c.edu