Fighting COVID-19: Tri-C Donates Medical Supplies to Health Professionals
College provides masks, gloves and other equipment to those delivering treatment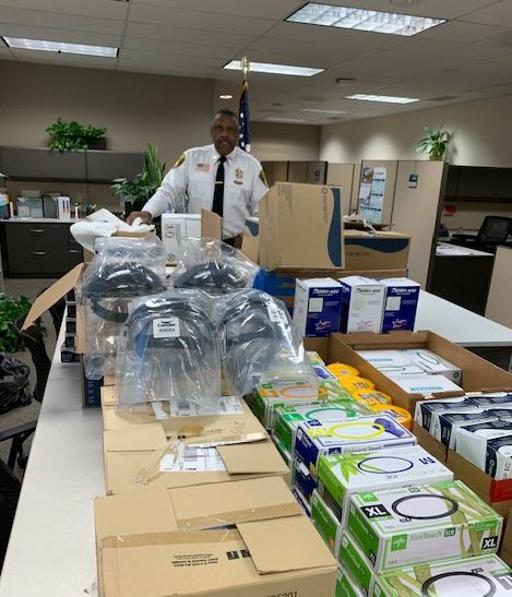 Cuyahoga Community College (Tri-C®) today donated hundreds of boxes of respiratory masks, gloves and other protective equipment to health professionals working on the front lines of the coronavirus (COVID-19) outbreak.
The desperately needed supplies came from academic programs across the College. The protective gear was intended for use in hands-on instruction at Tri-C. Those classes, however, are not in session given a shift to remote instruction to limit the spread of COVID-19.
Shortages of masks and gloves have created challenges for health care workers and first responders already straining to meet demands created by the virus.
"In extraordinary times such as this, it's critical that we all work together to meet community needs," Tri-C President Alex Johnson said. "The College is doing its part to protect those delivering treatment and providing safe care for patients."
Tri-C staff emptied shelves while gathering supplies at every campus. Items came from nursing and health career programs, culinary class kitchens, plant science labs, manufacturing workspaces and other sites.
Campus police loaded up the donations and took them to a collection point created by Cuyahoga County, which recently issued a plea for protective equipment.
Tri-C joins a growing list of community colleges across the nation offering supplies to local efforts.
"It is remarkable to see how the institutions that are preparing students to work in the health care field are stepping up to help their partners and communities during this crisis," said Walter Bumphus, president and CEO of the American Association of Community Colleges.
March 24, 2020
John Horton, 216-987-4281 john.horton@tri-c.edu