Essential Alumni: Danielle Shook
Tri-C policing grad faces uncommon challenges, working within a health care system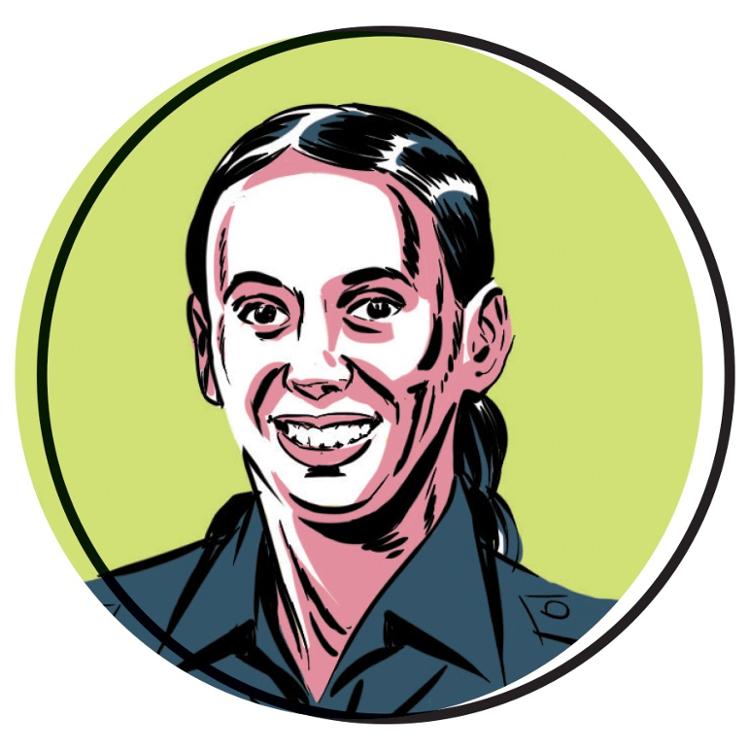 The COVID-19 battle has sent thousands of Americans to the front lines armed with medicine, supplies and, above all, compassion.

Known as "essential workers," their importance extends far beyond any crisis. They are the people who form the foundation of our society, every day of every year.

This is part of a series highlighting five Cuyahoga Community College alumni working in essential fields, looking at the ways in which they provide necessary services and support throughout Northeast Ohio — during the pandemic and always.

Danielle Shook has a unique perspective on the pandemic. She is a police officer within a health care organization.

Shortly after graduating from Tri-C's Basic Police Academy last fall, she started working at Summa Health, in and around Akron. While officers in city police departments may assist on medical calls at residences, Shook sees patients once they have arrived at the hospital.

"You're not just interacting with people who are in a personal crisis or broke the law, they're also very possibly injured on top of it," Shook said. "In that way, the stress can be higher working in law enforcement in a medical setting."

The job requires an ability to de-escalate tense situations, along with excellent community relations skills ― both made more difficult by physical distancing and masks. Shook has adapted by using her words and physical gestures.

"That's what this career is about ― adapting in a second," she said. "If people can't see my whole face, I have to use my eyes and hands more. I have to describe things in more detail."

The 33-year-old from Reminderville left a career in real estate out of a desire to serve the public. When she decided to attend the police academy, she chose Tri-C due to its reputation for experienced instructors.

"It's a tough program, but it prepares you for what's out there," Shook said. "Any situation I encounter on the job, I always hear my instructors in the back of my head. They did such a good job teaching us. Even after this pandemic is over, we're still going to need to be there, answering calls, so we're always going to draw on the education we got at Tri-C. It's always going to be valuable."

This article appeared in the Summer 2020 issue of Tri-C Times.
July 24, 2020
Erik Cassano, 216-987-3577 or erik.cassano@tri-c.edu