Essential Alumni: Charles Hubbard
10KSB grad cleans health care facilities amid pandemic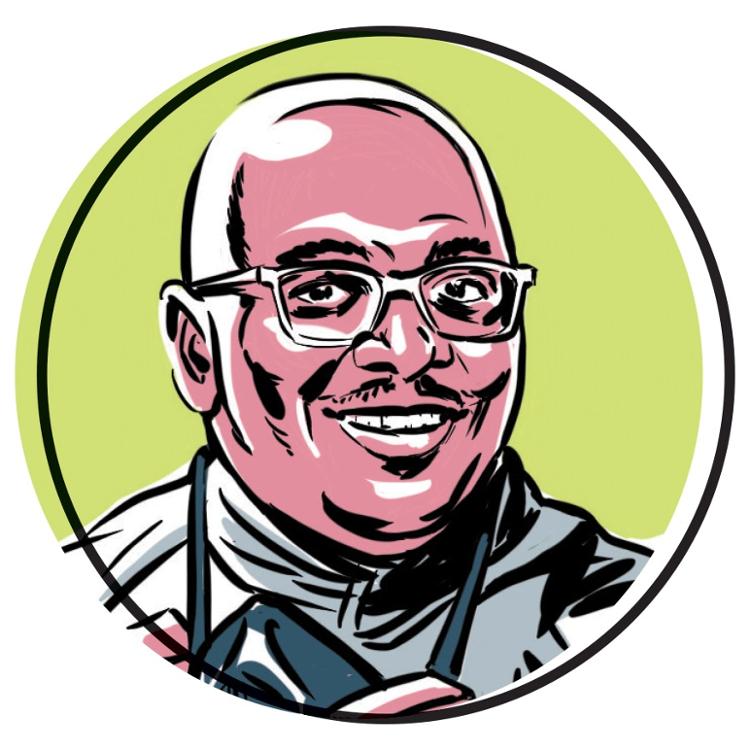 The COVID-19 battle has sent thousands of Americans to the front lines armed with medicine, supplies and, above all, compassion.

Known as "essential workers," their importance extends far beyond any crisis. They are the people who form the foundation of our society, every day of every year.

This is part of a series highlighting five Cuyahoga Community College alumni working in essential fields, looking at the ways in which they provide necessary services and support throughout Northeast Ohio — during the pandemic and always.

Charles Hubbard and his staff of 42 at Crystal Clear Solution operate out of the limelight. But they are critically important when it comes to limiting all manner of diseases and infections.

Between patient visits, sometimes in the wee hours of the morning, Hubbard and his staff are wiping down equipment, walls and every other surface in local health care facilities.

During the pandemic, that means donning a full hazmat suit, respirator and two layers of gloves, spending the majority of six hours in what amounts to a personal sauna, with few breaks.

What's more, Hubbard and his management team personally clean all of the facilities where COVID patients are treated, sending his employees to less hazardous jobs.

"We have a management team of only three, and we handle all those jobs," Hubbard says. "That's part of the bigger picture for me. We want to ensure that not only do our clients and the people they serve not get the virus, our employees don't either."

Hubbard, 50, of Highland Heights, started his company in 2008 as a one-man shop. Over the next decade, he grew the business, but always sought to do more. That's when he decided to enroll in the Goldman Sachs 10,000 Small Businesses (10KSB) program at Tri-C, graduating in spring 2019.

The knowledge gained from the program helped better position Crystal Clear Solution for additional growth and stability. Though the company's services are needed every day in health care facilities regardless of the situation, they're needed more than ever right now.

"I got into janitorial services because of the lower upfront cost and the fact that it's always needed," he said. "This current situation shows how essential a well-run janitorial company is to keeping medical facilities running. I'm glad 10KSB helped me build that foundation."

This article appeared in the Summer 2020 issue of Tri-C Times.
July 22, 2020
Erik Cassano, 216-987-3577 or erik.cassano@tri-c.edu