Environmental Health Panel Discussion Comes to Tri-C
Discussion to explore environmental health and its impact on social justice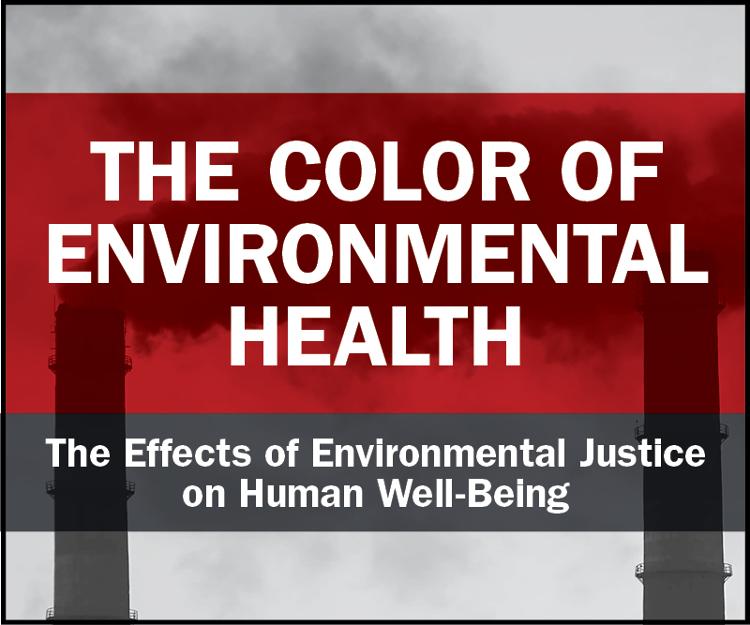 Environmental health is the branch of public health focused on how people interact with the environment around them, the development of healthy and safe communities, and overall health and well-being within those communities. Over the past two years, as the national dialogue around social and economic inequality has intensified, environmental health has become a central topic.

A panel of experts will bring that discussion to Cuyahoga Community College (Tri-C®) next month with The Color of Environmental Health: The Effects of Environmental Justice on Human Well-Being.

The free virtual program will take place from noon to 1 p.m. Wednesday, Dec. 1, with panelists Kim Foreman, executive director, Environmental Health Watch; Faruq Abdul-Khaliq, recreation specialist, Cleveland Metroparks; and Aneisha Young, student and Mandel scholar at Tri-C.

Panelists will discuss key issues related to environmental health and justice, how these issues disproportionately impact communities of color, and how to get involved in efforts to improve physical, mental and community environmental health outcomes. The discussion will cover topics such as lead poisoning, air and water quality, the tree canopy and access to nature.

The discussion will be moderated by Derrick Williams, Ph.D., a professor of communication studies at Tri-C's Metropolitan Campus.

Visit tri-c.edu/colorofenvironmentalhealth to register for the program.

This event is co-hosted by Tri-C's Stand for Racial Justice — which seeks to advance racial equity and healing at the College and across Northeast Ohio through education, dialogue and action — and the College's Jack, Joseph and Morton Mandel Humanities Center.

Co-sponsors include Ohio State's Center for Ethics and Human Values, the Ray C. Bliss Institute for Applied Politics at the University of Akron and The City Club of Cleveland.
November 01, 2021
Erik Cassano, 216-987-3577 or erik.cassano@tri-c.edu