Encore Helps Older Adults Stay Connected
Online classes can help combat social isolation during COVID-19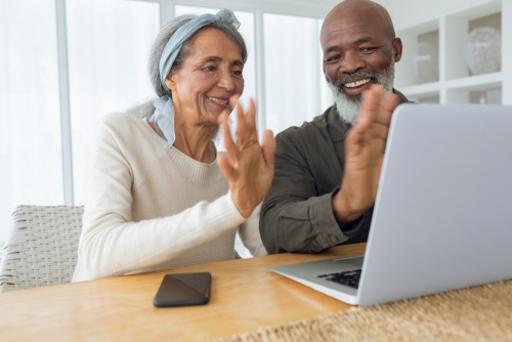 There are many benefits to continuing education for older adults, but right now it's more important than ever.

For more than eight months, many of Northeast Ohio's seniors have kept their in-person social interaction to a minimum, knowing they are among the more vulnerable populations during the COVID-19 outbreak. But protecting their physical health has come at a mental and emotional cost, with hobbies put on hiatus and friendships limited to phone calls.

To help these residents regain that lost sense of connection, programs such as Encore at Cuyahoga Community College (Tri-C®) have moved to an all-online format, allowing those 55 and older to keep learning, pursuing interests and interacting with others from the comfort and safety of their homes.

Suzanne Ortiz, Encore's program manager, recently spoke with the Cleveland Jewish News about the importance of lifelong learning and how Tri-C can help, despite current restrictions.

"Encore is for individuals … who love to learn, and they can take pretty much any subject that we offer," Ortiz told the Cleveland Jewish News. "We have history, entertainment, art, religion, spirituality, science, exercise … you name it."

Even in a virtual setting, Encore classes allow participants to find others with common interests. Often, virtual classmates will end up taking subsequent classes together.

"We have a lot of individuals who call each other and find out what class they're going to take so that they can take the class together. Then they have something to talk about, and they get to see each other every Friday," Ortiz said.

To learn more and register for classes, visit the Encore page on Tri-C's website.
November 16, 2020
Erik Cassano, 216-987-3577 or erik.cassano@tri-c.edu