Empowering Words: Tri-C Student Earns 'Poet Laureate' Title
Ella Hanley is honored by Achievement Center for Children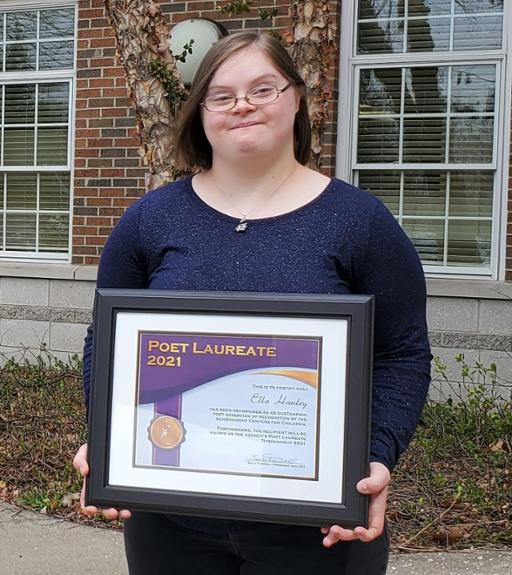 Cuyahoga Community College (Tri-C®) student Ella Hanley utilizes words as an art form — and she has the title to prove it. 
Achievement Centers for Children (ACC) recently honored Hanley with a poet laureate designation in recognition of her skills. The 18-year-old, who has Down syndrome, has been visiting the center for speech therapy for most of her life. 
Hanley began writing poetry after a speech language pathologist at the ACC recommended it as an exercise to build communication skills. Her talent quickly emerged. 
The center intends to highlight Hanley's poems throughout the year on its blog and in printed pieces. Click here to see the first post in the series. It includes a poem titled "If I Love You."   
Hanley, of Shaker Heights, is studying music history at Tri-C. She hopes to eventually work for the Rock & Roll Hall of Fame, where she is spending this summer as a visitor services representative.
ACC is a nonprofit Northeast Ohio organization dedicated to helping children with a wide range of disabilities achieve their full potential.
April 14, 2021
John Horton, 216-987-4281 john.horton@tri-c.edu