Emerging Artists Showcased at Tri-C Gallery West
Show features work by recent graduates of Kent State University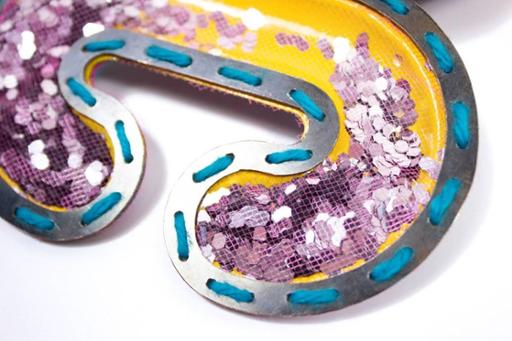 The talent of eight emerging Northeast Ohio artists who work in a variety of mediums will be highlighted during a monthlong exhibit at the Western Campus of Cuyahoga Community College (Tri-C®).
The exhibit opens Monday, Oct. 21, and will be on view through Nov. 21 at Gallery West, located on the second floor of the campus library. Gallery hours are 8 a.m. to 8 p.m. Mondays through Thursdays and 9 a.m. to 2 p.m. Fridays and Saturdays.
An opening reception will take place 5-7 p.m. Wednesday, Oct. 23.
Featured artists include Elisa Albrecht, Madison Egleston, Jessica Hokes, Jasmine Kornel, Marlene Michl, Mary Kay Palazzo, Phaedra Scherl and Meagan Smith. All are recent graduates of Kent State University.
Free parking for Gallery West visitors is available at Western Campus, located at 11000 Pleasant Valley Road in Parma. For more information, call 216-987-5322 or visit www.tri-c.edu/gallerywest.
October 14, 2019
John Horton, 216-987-4281 john.horton@tri-c.edu