Early Success at Tri-C Runs in the Bennett Family
Sisters Angel, Amber and Anita all began their College studies before high school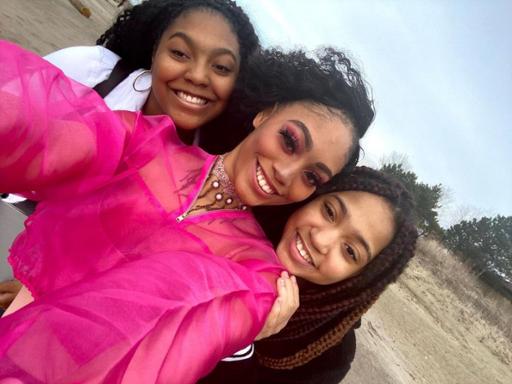 A front page story in the May 28 edition of the Sun Messenger shares a truth from Cuyahoga Community College (Tri-C®): The Bennett sisters are redefining what it means to be "college age."
The article – also found here on cleveland.com – introduces readers to Angel, Amber and Anita Bennett of Richmond Heights. All three enrolled at Tri-C well before being old enough to drive.
As a way of introduction:
Angel, now 18, walked onto Eastern Campus in Highland Hills as a 14-year-old. She earned two associate degrees before finishing her sophomore year of high school.
Amber took her first course at age 12 and graduated from Tri-C this spring at age 14. She expects to earn a second degree by the end of summer.
Anita, who is 11, started working toward her degree this week with the start of Tri-C's summer session.
All three attended Tri-C through College Credit Plus, a dual enrollment program allowing students to take college courses to meet high school graduation requirements. The program is open to students in grades seven through 12 who are academically ready for more rigorous coursework.
Success at Tri-C seems to run in the family. Their mother, Angelita, has two degrees from the College.
May 29, 2020
John Horton, 216-987-4281 john.horton@tri-c.edu