Drone Certification Course Takes Flight at Tri-C
Course offers preparation for certification by the Federal Aviation Administration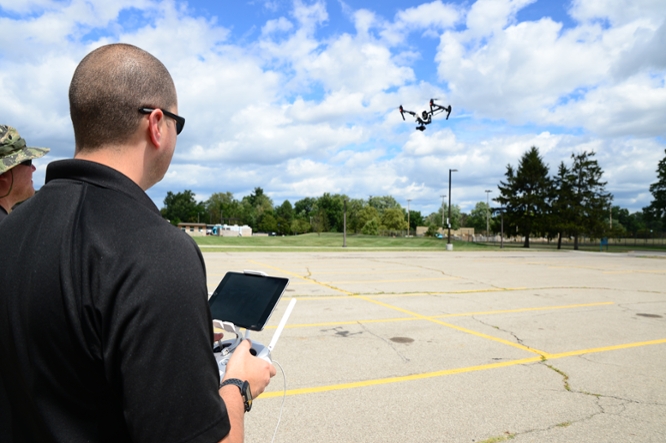 A new course offered by the Public Safety Center of Excellence at Cuyahoga Community College (Tri-C®) prepares commercial drone pilots for the Federal Aviation Administration certification test.
The session begins June 16 at the KeyBank Public Safety Training Center at the College's Western Campus in Parma. Classes take place over eight Saturdays, running from 9 a.m. to 3:15 p.m. each day.
Tri-C designed the course to address the growing need for drone pilots as use of the technology expands. Companies deploy unmanned aircraft for all sorts of tasks, ranging from photography to deliveries to building and tower inspections. 
The federal government requires drone operators to pass a licensing exam in order to utilize the aircraft for commercial purposes. Tri-C's test preparation course combines hands-on training with classroom instruction to ready operators for the test.
To register for the three-credit-hour course, visit www.tri-c.edu and search the summer session class list under subject EET (Electrical/Electronic Engineer) for course 1814. The class is limited to 20 students per session.
For more information, contact James Ploskonka at 216-987-5177.
Tri-C has established itself as a leader in the drone training field. The new course broadens the College's program, which launched in 2016 with a Drone Academy designed for first responders.
Clayton Harris, who oversees the College's Public Safety Center, chaired an Ohio advisory group that recently developed a model policy and best practices for law enforcement use of drones.
May 31, 2018
John Horton, 216-987-4281 john.horton@tri-c.edu