Downtown Cleveland Alliance Elects Tri-C President to Board
Alex Johnson's appointment strengthens the College's partnership with organization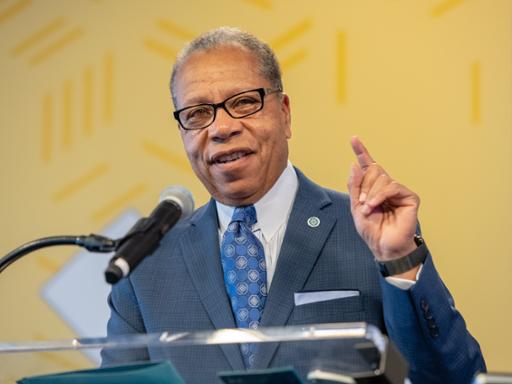 Cuyahoga Community College (Tri-C®) President Alex Johnson has joined Downtown Cleveland Alliance in its work to create a vibrant city center and position Cleveland for success. 
The nonprofit organization recently elected Johnson as an ex officio member of its board of directors. His appointment bolsters the College's partnership with the economic development group. Johnson has served as Tri-C president since 2013. 
"Downtown Cleveland Alliance's board features some of our city's brightest leaders, all committed to making Downtown Cleveland the best place to live, work, play and visit," said Joe Marinucci, the organization's president and CEO. 
Over the past 15 years, Downtown Cleveland Alliance has worked in tandem with other groups to power downtown's progress and momentum. The organization's 2020 annual report highlighted $320 million in downtown development. 
Johnson's appointment was included in an announcement highlighting newly elected officers with the organization.
March 22, 2021
John Horton, 216-987-4281 john.horton@tri-c.edu