Dogged Determination: K-9 Officers Train at Tri-C
News 5 segment features K-9s at the KeyBank Public Safety Training Center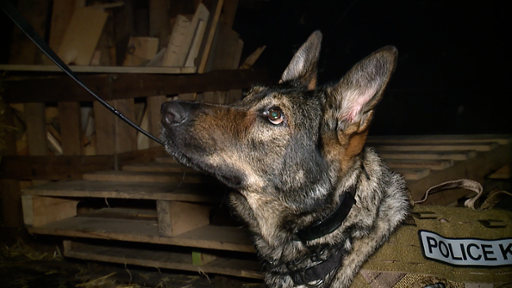 All law enforcement officers benefit from additional training … and that includes those who work on four legs.
Tail-wagging K-9 officers from around the region and state come to Cuyahoga Community College (Tri-C®) to hone their skills at the KeyBank Public Safety Training Center at Western Campus.
News 5 recently followed along as four K-9s went through drills in the burn building at the training complex. The segment showcased the skills that allow K-9s to solve and prevent crimes.
One of the featured dogs was Theo, an accelerant detection K-9 who is owned by the Bureau of Alcohol, Tobacco, Firearms and Explosives and works with the Painesville Township Fire Department.
"The dog can find things that we won't see and we definitely don't smell," said Theo's handler, Lt. Gordon Thompson.
Click here to view the News 5 segment.
January 28, 2020
John Horton, 216-987-4281 john.horton@tri-c.edu