Discover a Healthier You During Tri-C Wellness Week
Event scheduled for Oct. 7-10 at Metropolitan Campus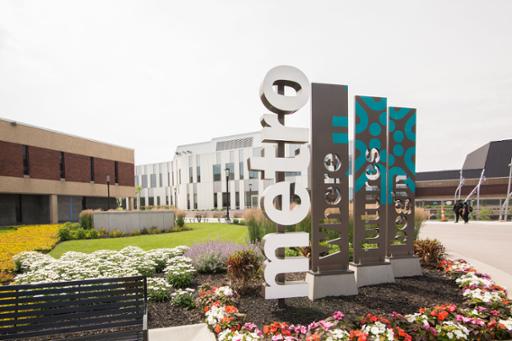 Take a step toward a healthier lifestyle with Cuyahoga Community College (Tri-C®) by attending Wellness Week events Oct. 7-10 at Metropolitan Campus.
A variety of free activities for students and the community begin daily at 11 a.m. The schedule features events and workshops focused on mental health, physical health, nutrition and healthy eating, and overall personal wellness.
Highlights of the week include:
A health fair from 11 a.m. to 3 p.m. Oct. 8 and 9 in the Metropolitan Campus Center. More than 25 community wellness partners, health care organizations and Tri-C Health Careers programs will participate.
Free blood pressure, glucose and physical therapy screenings from 2 p.m. to 5 p.m. Oct. 8 and 10 at the Preventative Care Center, located in room 104 in the Health Careers and Sciences building.
Meditation sessions offered every half hour from 11:30 a.m. to 1:30 p.m. Oct. 9 in room 236 at the Campus Center.
For more information or a full schedule of events, visit www.tri-c.edu/metrowellness. Metropolitan Campus is located at 2900 Community College Avenue in Cleveland. Free parking is available in Lots 2 and 5.
September 30, 2019
John Horton, 216-987-4281 john.horton@tri-c.edu