Discover a Healthier You at Tri-C Wellness Week
Free activities scheduled for Feb. 18-21 at Metropolitan Campus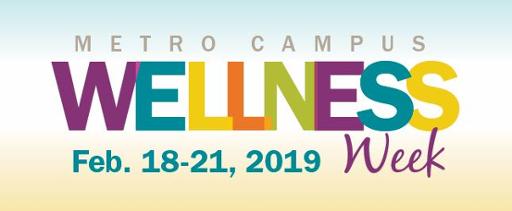 Take a step toward a healthier lifestyle with Cuyahoga Community College (Tri-C®) by attending Wellness Week events, Feb. 18-21 at the Metropolitan Campus.
A variety of free activities begin daily at 11 a.m. The schedule features cooking demonstrations, presentations on physical and mental health, chair massages, meditation sessions, and health and fitness screenings.
Highlights of the week include:
A health fair from 11 a.m.-3 p.m. Feb. 19-21 in the Metropolitan Campus Center. More than 15 community wellness partners, health care organizations and Tri-C Health Careers programs will participate.
Free blood pressure and glucose screenings from 2-5 p.m. Feb. 19 and 21 at the Preventative Care Center in the Health Careers and Sciences building.
Free physical therapy screenings 2-5 p.m. Thursday in the lobby of the Health Careers and Sciences building.
For more information or a full schedule of events, visit www.tri-c.edu/metrowellness. Metropolitan Campus is located at 2900 Community College Avenue in Cleveland. Free parking is available in Lots 2 and 5.
Throughout the week, Student Life will be accepting donations of reusable tote bags and toiletry items (toothpaste, soap, tissues, toilet paper, etc.) to stock the campus food pantry. The food pantry assists students in need to help them stay in school and meet their educational goals.
February 07, 2019
John Horton, 216-987-4281 john.horton@tri-c.edu