Digging Into Education
Katie Laskowski's path to a Tri-C degree included a day sifting through trash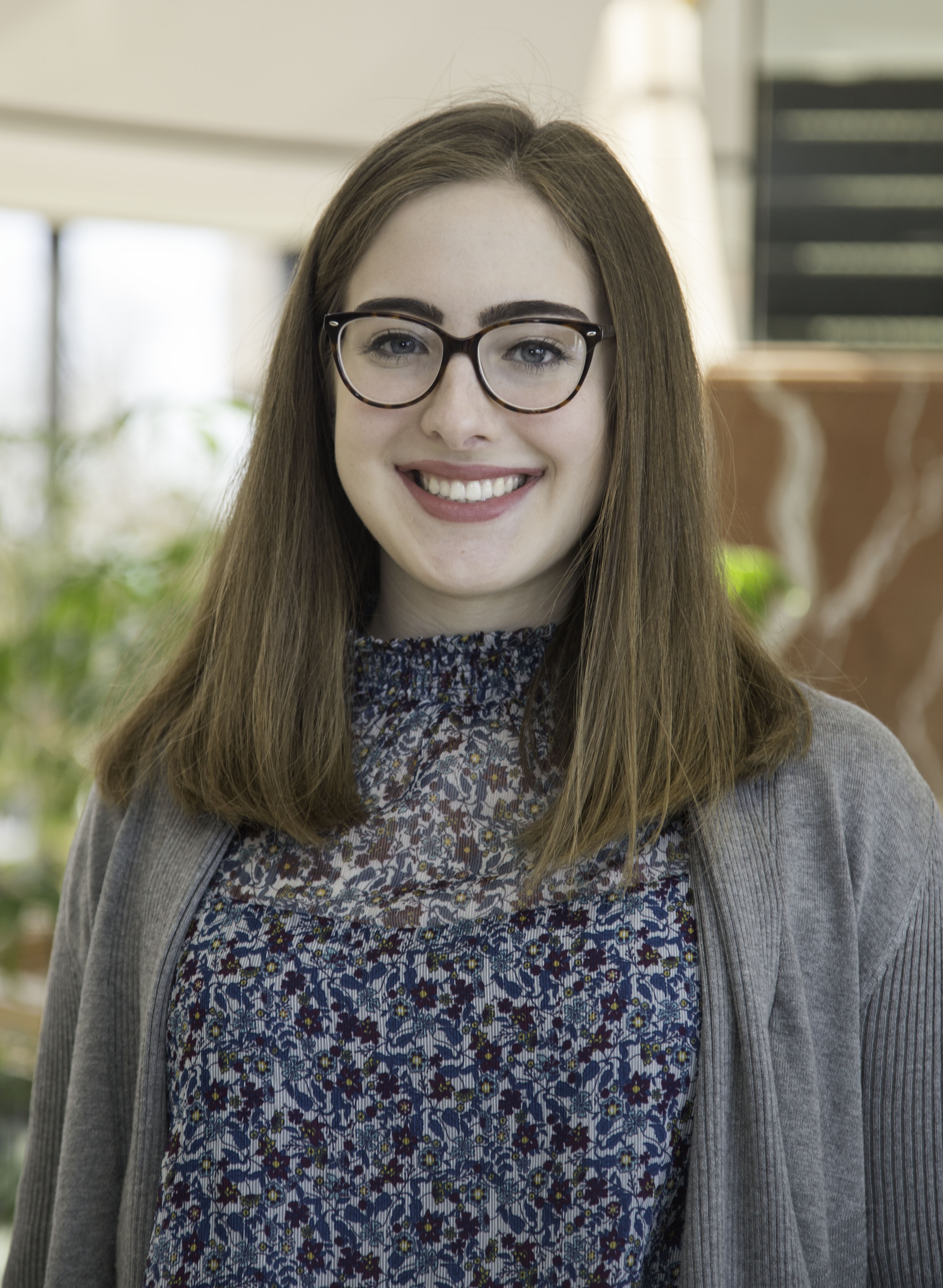 Emptying six bags of trash onto a tarp in the lobby of Corporate College® West at Cuyahoga Community College (Tri-C®) tends to draw people's attention. That's exactly why Katie Laskowski did it.
The 19-year-old from Bay Village turned an independent student project with Tri-C's Robert L. Lewis Academy of Scholars into a teachable moment this spring.
Consider it the first of many.
Laskowski, who will graduate from Tri-C this week with an Associate of Arts degree, dreams of one day becoming a college professor. She will transfer to John Carroll University in the fall to study philosophy and English.
"Philosophy is all about encouraging critical thinking of the world we live in," Laskowski said. "There were a lot of questions asked when we did this, which is what I wanted."
Laskowski spent the past two years at Tri-C answering questions at an exceptional rate. She compiled a flawless 4.0 GPA after enrolling at the College through an Honors Program Fellowship available to high-achieving high school graduates.
Those grades earned Laskowski an invitation to join Phi Theta Kappa Honor Society at Westshore Campus. She was also active in the Westshore Gaming Club and Moot Court Club and presented at the 2018 Popular Culture Association/American Culture Association Conference.
"Tri-C has offered me countless opportunities to explore and develop myself professionally," Laskowski said. "Everyone has been so supportive. It gave me confidence to go on to the next level."
She leaves Tri-C hoping that she made a difference, too. The waste audit Laskowski conducted as part of her work with the Robert L. Lewis Academy revealed that more than 40 percent of the trash she sifted through could have been recycled.
Her findings may lead to the creation of a Sustainability Club at Westshore Campus.
Cuyahoga Community College will celebrate the academic achievements of more than 3,000 graduates on May 17 at Spring Commencement. Check our News and Events page throughout the month as we highlight members of the Class of 2018.
May 14, 2018
Katie Ramunni, 216-987-4823 katie.ramunni@tri-c.edu