Devon Robinson Rebounds On and Off the Court
Cleveland.com chronicles Tri-C sophomore's rise from an uncertain future to basketball stardom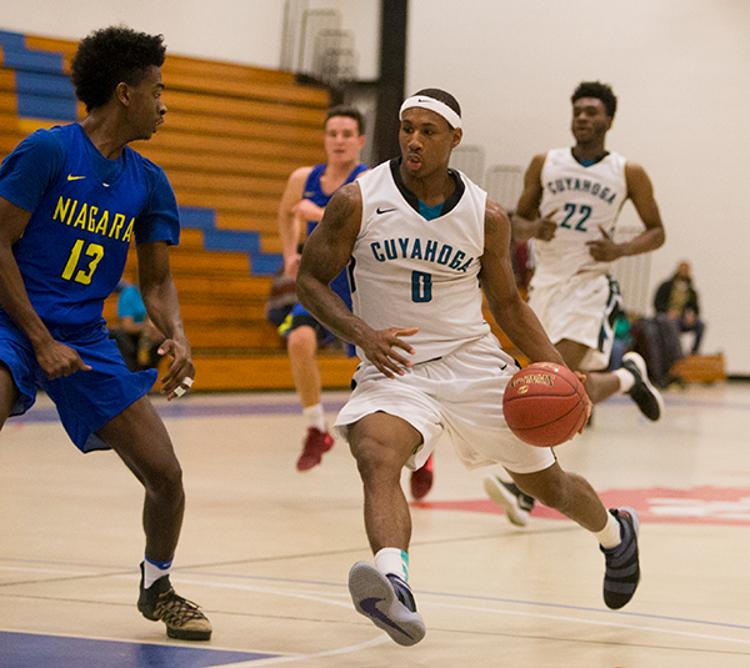 Nearly four years ago, Devon Robinson had to watch as his girlfriend, and the rest of his class at John Adams High School, received their diplomas without him.

Robinson was a star athlete at John Adams, but lacked focus in the classroom. It finally caught up to him when he failed to graduate with his class in 2014.

But that was then. Since hitting that low point, Robinson has earned his GED, enrolled at Cuyahoga Community College and become one of the leaders of the undefeated, nationally top-ranked Challengers men's basketball team.

Robinson is one of the top two-year college players in the nation, averaging a double-double in points and rebounds, and among the top 10 nationally in rebounds per game and steals per game. Robinson and his teammates hope to bring a second NJCAA national men's basketball title to Tri-C, to go with the title the program won in 2004.

Cleveland.com chronicled the journey of Robinson in a feature posted on Tuesday.

The Challengers (17-0) play three home games in February: Wednesday, Feb. 7 at 6:30 p.m. vs. Lorain County Community College; Saturday, Feb. 10 at 2 p.m. vs. Clark State Community College; and Wednesday, Feb. 21 at 6:30 p.m. vs. Columbus State Community College.

All home games are played at the Tri-C Metropolitan Campus Recreation Center, located at the corner of E. 30th St. and Community College Ave. in Cleveland. Admission is free.
January 30, 2018
Erik Cassano, 216-987-3577 or erik.cassano@tri-c.edu