Dayvione Briggs: A Tri-C Track Record-Setter
Freshman sets new mark in 400-meter hurdles in shortened season's lone meet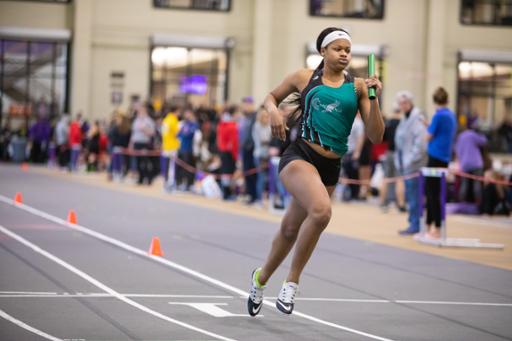 Dayvione Briggs made the most of the season's lone track meet for Cuyahoga Community College (Tri-C®) before the NJCAA shut down competitions to slow the coronavirus (COVID-19) outbreak.
The freshman from Cleveland Heights set a Tri-C record in the 400-meter hurdles while winning the event at the Coastal Carolina Invitational in Myrtle Beach, South Carolina. The meet took place March 13-14.
Briggs ran a 1:06.13 to break the previous school mark of 1:07.58 set by Sara Leamer in 2016.
The record highlighted a meet in which Briggs climbed the podium five times for the Triceratops. Individually, she finished fourth in three events: the 100-meter hurdles, the long jump and the triple jump.
Briggs also ran a leg on the winning 4x100-meter relay team with I'Tayia Harris, Juliet Rayer and Keasia Jenkins.
Harris, of Lima, joined Briggs as an individual event winner by taking first in the 100-meter dash.
March 17, 2020
John Horton, 216-987-4281 john.horton@tri-c.edu