Creative Growth
Lawn & Landscape magazine profiles Tri-C horticulture student Lauren Linden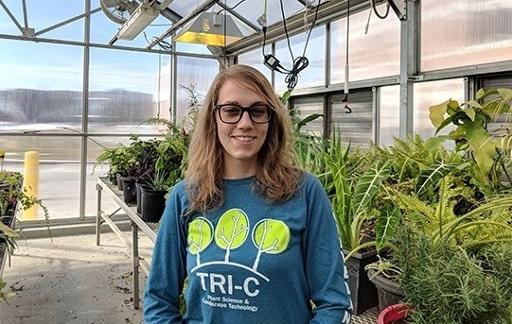 Cuyahoga Community College (Tri-C®) taught Lauren Linden how to grow her love of art.
Linden has emerged as an award-winning student in the College's Plant Science and Landscape Technology program at Eastern Campus, where she combines her artistic talent with a love for working outdoors.
Lawn & Landscape magazine recently profiled Linden in a "Generation Green" student spotlight.
Earlier this year, Linden won an event championship at the 2019 National Collegiate Landscape Competition after posting the top score in computer-aided landscape design. She also placed first in the event in 2018.
Linden transferred to Tri-C following three semesters at the Columbus College of Art & Design. Visit the magazine's website to read more of her story.
May 20, 2019
John Horton, 216-987-4281 john.horton@tri-c.edu