Creative Expression: Tri-C's Award-Winning Literary Journal Now Available
The 2018 edition of 'Breakwall' features nearly 50 student works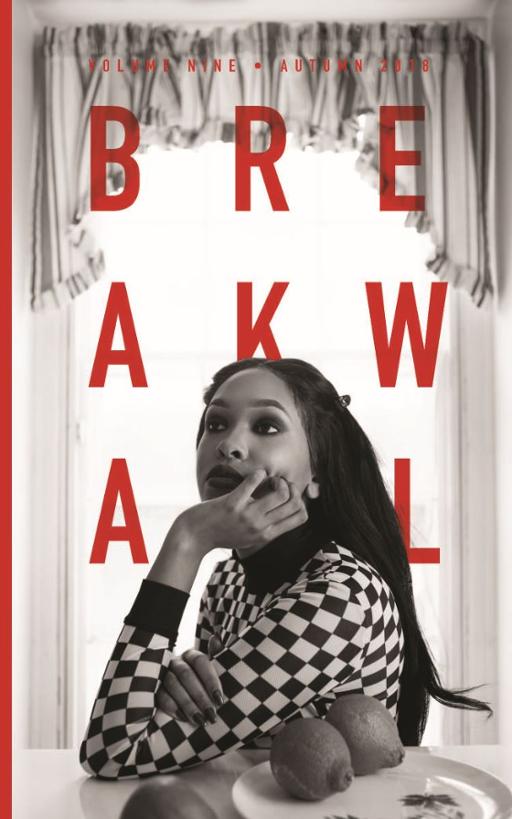 The fall 2018 edition of Breakwall, an award-winning literary and photography publication produced by students at Cuyahoga Community College (Tri-C®), is now available through the College's Creative Arts Center of Excellence.
The peer-reviewed journal features student works in prose, poetry, drama, photography and essays. Tri-C students from throughout Northeast Ohio contributed nearly 50 works to the latest edition.
The ninth volume of Breakwall includes a unique cover crafted from handmade paper by the Morgan Conservatory, a Cleveland company that is the largest arts center in the nation dedicated to papermaking.
Editors selected a photo taken by Matthew Whiteside, a Tri-C student from Shaker Heights, for the cover.
The literary journal serves as a vehicle for creative expression for the Tri-C community. The published works reflect the artistic excellence of students and the diversity of the College and its campuses.
A limited number of copies are available at various College sites. To receive an edition, contact either Lindsay Milam at 216-987-4544 or lindsay.milam@tri-c.edu or Jimi Izrael at 216-987-4936 or james.izrael@tri-c.edu.
Last year's edition of Breakwall won the fourth-place best-in-show award at the National College Media Convention, an Associated College Press-sponsored event recently held in Dallas. The 2017 award was the third ACP award for the journal in its short history.
August 28, 2018
John Horton, 216-987-4281 john.horton@tri-c.edu