Creating Connections
Award-winning Tri-C student Dana Burtin uses art as a pathway to understanding others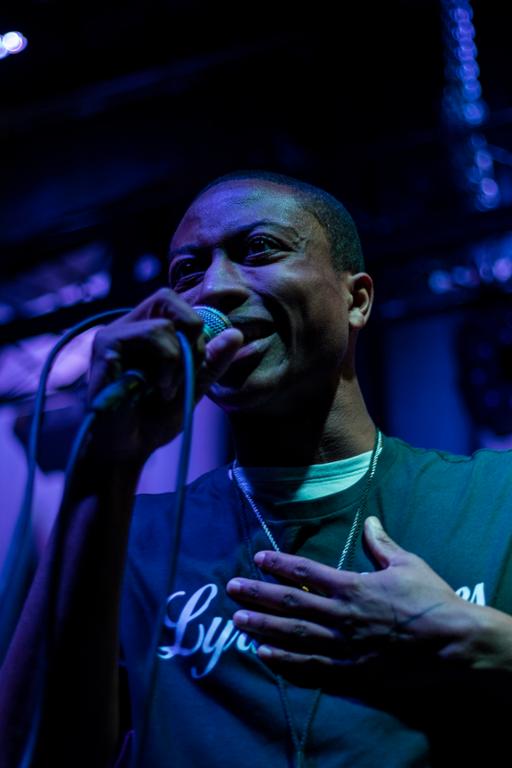 When he was 15, Dana Burtin's mother gave him a journal and encouraged him to start writing down his thoughts.
"Those paragraphs turned into poems. Those poems turned into lyrics," Burtin said. "I write every day, all the time."
That initial journal opened roads for Burtin, a student at Cuyahoga Community College's Metropolitan Campus. Those roads led him where he is today — connecting with others through his art.
Burtin, now 19, is a published author, a poet and an award-winning musician who performs as LyricalGenes. He is working on a screenplay and will soon co-direct and act in the series it produces.
"If you bottle everything in, you can go insane," he said. "Relating to one another is what's important. I always want to relate to people."
A thoughtful and reflective artist, Burtin said he creates to spread positivity. Take, for example, his latest book, Racism & My Personal "Mind Over Matter" Story. In it, he writes about his experiences coming up as a Black male in predominantly white private schools. The book is his seventh and available from Amazon.
His latest song, "Heroes 2020," is meant to "remind everyone that doctors, nurses and many more are willingly putting themselves in harm's way just to keep us safe."
"This song instills hope, reassurance and appreciation for those people making a difference," he writes on his website, lyricalgenes.com. Burtin's mother, who looms large in his life as a source of inspiration and support, is a nurse.
In 2019, Burtin was named Tri-C MC of the Year at the College's annual Hip-Hop Homecoming. Held at Metro Campus, the event showcases the talent of Tri-C students and alumni while offering networking opportunities with peers and industry professionals.
He was paired with the event's Tri-C Producer of the Year, Anthony Fryer (A.N.T.), to create a theme song to be played at the College's basketball games.
The result was "Royalty." The video for the song earned the Best Music Video Award at the 2020 Miami 4 Social Change Youth Film Festival. The video was shot at Metro Campus and features an appearance by Tri-C's triceratops mascot, Stomp.
"Any win is surprising," Burtin said, adding, "I'm in an environment where I really like my music."
Burtin has released three albums and three EPs as LyricalGenes. He plans to release a new album in early 2021. In a nod to newfound confidence and belief in his work, he is titling the album Dana Burtin.
He said the notion of patience is important for an artist.
"There were times when I've tried walking away from music or taking long breaks, but music is embedded into my soul," Burtin said. "In the most non-egotistical way possible, I am meant to influence others in a positive light. That's how and why I keep going. And that's the detailed concept of my new album."
He is scheduled to graduate from Tri-C in Spring 2021 with an associate degree in liberal arts. He plans to transfer to Cleveland State University with the ultimate goal of becoming an entertainment industry lawyer.
Burtin is already gaining business experience in the entertainment field. He founded Boyz II Business Entertainment to release his music and writing and serves as CEO of the company.
However, his drive to connect with people is not going anywhere.
"I'll still be making music all the time," he said.
November 24, 2020
Jarrod Zickefoose, 216-987-4750 jarrod.zickefoose@tri-c.edu