COVID-19 Testing Dates Set at Tri-C Sites for Spring Semester
Drive-thru testing coming to four sites from December through April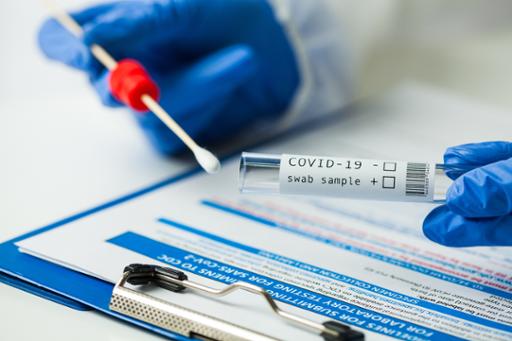 Drive-thru COVID-19 testing will be offered at Cuyahoga Community College (Tri-C®) from December through April as part of a partnership with Care Alliance Health Center. 
Free testing will take place Thursdays beginning Dec. 3 while rotating between four College sites. Testing begins at 11 a.m. each day and will be done on a first-come, first-served basis. Individuals seeking tests must be in line by 2 p.m. 
The testing service is available to area residents as well as Tri-C students, faculty and staff. The program offers testing to individuals regardless of their symptom status, insurance status or ability to pay. Individuals will not be charged for the test. 
A government-issued ID with name and address is required for testing. Those with health coverage are asked to bring their insurance card. 
The new dates represent a continuation of Tri-C's successful fall semester testing program with Care Alliance. More than 2,000 people have been tested at the College since August. 
The extended Thursday testing schedule is as follows, by location:
Corporate College® East, 4400 Richmond Road, Warrensville Heights
Testing will take place near the back entrance with roundabout off Richmond Road
Dec. 3, Jan. 21, Feb.18, March 18 and April 15 
Metropolitan Campus, 2900 Community College Ave., Cleveland
Testing will take place in the Lot 4 underground garage off Community College Avenue
Jan. 14, Feb. 11, March 11 and April 8 
Western Campus, 11000 Pleasant Valley Road, Parma
Testing will take place at the circular drive fronting the theater off Pleasant Valley Road
Dec. 10, Jan. 28, Feb. 25, March 25 and April 22 
Westshore Campus, 31001 Clemens Road, Westlake
Testing will take place behind the Liberal Arts and Technology building
Jan. 7, Feb. 4, March 4, April 1 and April 29 
Additionally, testing will be offered at Metro Campus by Care Alliance on Mondays, Wednesdays and Fridays for the remainder of November and throughout December (except for Dec. 25). 
Visit tri-c.edu/covidtest or call 216-317-1250 for more information. Individuals can also call to schedule testing appointments at the Care Alliance Central Clinic, located at 2916 Central Ave. in Cleveland. 
Test results are communicated to individuals by phone within approximately one week. Reporting could take longer during periods of high-volume testing.
Care Alliance is a nonprofit community health center providing critical primary and preventative medical services to residents regardless of their ability to pay. It serves the unique needs of patients at two downtown health centers and a mobile unit, as well as through outreach programming.
November 23, 2020
John Horton, 216-987-4281 john.horton@tri-c.edu