COVID-19 Testing Dates Set at Tri-C Campuses
Drive-thru and walk-up testing will be available at four sites during fall semester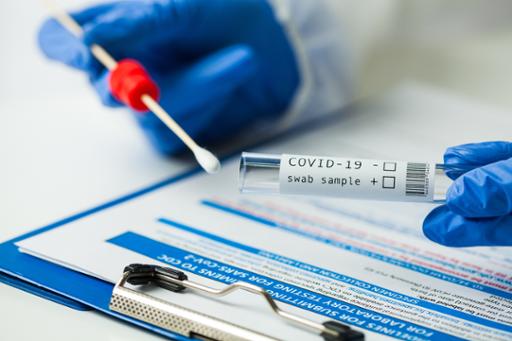 Drive-thru and walk-up COVID-19 testing will be offered more than a dozen times at Cuyahoga Community College (Tri-C®) campuses during fall semester through a partnership with Care Alliance Health Center. 
Testing will take place every Thursday beginning Aug. 27 while rotating between the College's four campuses. It is available to Tri-C students, faculty and staff, as well as community residents. 
The program offers testing to individuals regardless of their symptom status, insurance status or ability to pay. Individuals will not be charged for the test. 
The testing schedule is as follows, by location:
Eastern Campus, 4250 Richmond Road, Highland Hills (Lot F)
11 a.m. to 4 p.m. Sept. 3, Oct. 1 and Oct. 29 
Metropolitan Campus, 2900 Community College Ave., Cleveland (Lot 8)
11 a.m. to 4 p.m. Aug. 27, Sept. 24, Oct. 22 and Nov. 19 
Western Campus, 11000 Pleasant Valley Road, Parma (Lot B)
11 a.m. to 4 p.m. Sept. 10, Oct. 8 and Nov. 5 
Westshore Campus, 31001 Clemens Road, Westlake (Lot 1)
11 a.m. to 4 p.m. Sept. 17, Oct. 15 and Nov. 12 
No appointment is necessary. Testing will be done on a first-come, first-served basis. Visit tri-c.edu/covidtest or call 216-317-1250 for more information. 
Individuals can also call to schedule testing appointments at the Care Alliance Central Clinic, located at 2916 Central Ave. in Cleveland. 
Care Alliance is a nonprofit, federally qualified community health center providing comprehensive primary and preventative medical services to residents regardless of their ability to pay. It serves more than 16,000 Clevelanders each year. 
August 20, 2020
John Horton, 216-987-4281 john.horton@tri-c.edu