Could Donors Fuel a 'Golden Hour' at Community Colleges?
'Philanthropy' magazine reports growing interest in supporting schools like Tri-C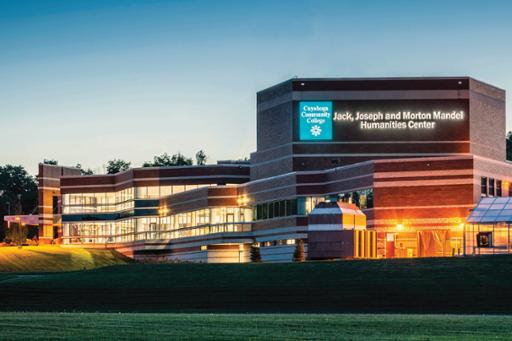 Donors are showing growing interest in supporting the mission of community colleges ­— and Cuyahoga Community College (Tri-C®) serves as a prime example, according to Philanthropy magazine.
A story in the magazine's summer edition notes that donors see great value in the workforce training efforts of schools like Tri-C. These programs seem even more critical as the nation recovers from the economic disruption caused by COVID-19.
"By rapidly providing dislocated workers with new occupational credentials, local colleges will speed re-employment and the rise of fresh industries and careers," wrote Tony Mayer, director of economic opportunity programs at The Philanthropy Roundtable.
Mayer cited several examples of donors investing in community colleges, including the recent $500,000 gift to Tri-C from Anne-Marie and Sam Petros. The family donated the money through the Cuyahoga Community College Foundation. 
The gift to Tri-C led to the creation of the Petros Family Student Relief Fund, which will offer emergency aid and tuition assistance to students enrolled in academic and workforce training programs at the College. 
Mayer's article highlights how these generous donations will help community colleges meet the nation's training needs in high-demand fields such as manufacturing, health care, logistics and others. 
"With donor encouragement, U.S. community colleges could be entering a golden hour," Mayer wrote.
Click here to read the full story.
July 13, 2020
John Horton, 216-987-4281 john.horton@tri-c.edu