Completing a Tri-C Degree Overseas
Andrew Pavell graduates from nursing program while deployed in Afghanistan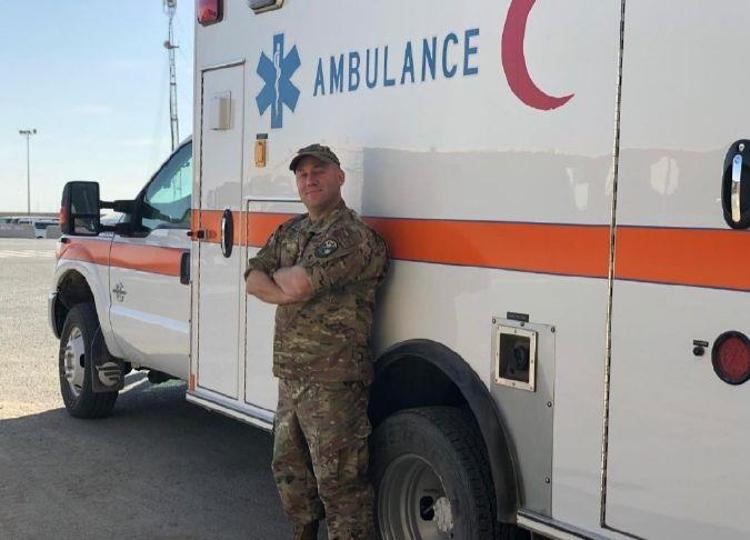 Andrew Pavell is proof that when you are determined enough, even thousands of miles can't stand in the way of your goals.

The Brunswick Hills firefighter and U.S. Air Force reservist is now also a registered nurse, having completed his Cuyahoga Community College (Tri-C®) degree while deployed in Afghanistan this spring.

It was Pavell's second deployment. He began in Tri-C's nursing program after coming back from his first deployment. When the second came about, he was close to earning his degree. In a recent Medina Gazette article, he said he was nervous — wanting to deploy but also wanting to finish school.

"We had found out that we were deploying right before the semester, and Tri-C was great in working with me to make sure that I was able to take any classes online," Pavell told the Gazette. "Everything worked out perfectly where I was able to complete my clinicals a few weeks before I deployed."

Pavell overcame COVID-19 restrictions and an eight-hour time difference to earn an Associate of Applied Science degree in nursing, with assistance from a fellow medic who helped him study.

He is also on track to earn an Associate of Arts degree from Tri-C this spring. Pavell previously earned an EMT degree from the College in 2018.

Click here to read the full article.
May 12, 2021
Erik Cassano, 216-987-3577 or erik.cassano@tri-c.edu