'Community College Daily' Highlights Tri-C's Work With Faith Institutions
Story focuses on efforts to strengthen bonds with African American neighborhoods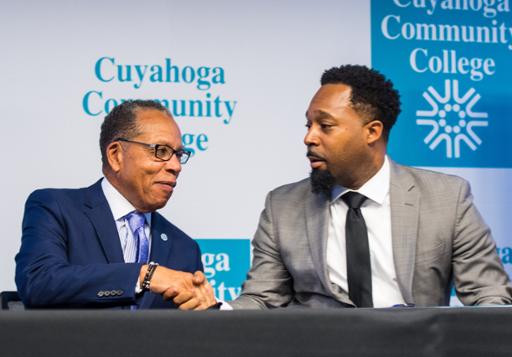 Many two-year schools across the nation are building partnerships with faith institutions to connect with predominantly African American neighborhoods, according to a recent story by Community College Daily.
The article highlighted outreach efforts at Cuyahoga Community College (Tri-C®), including the Tri-C Access Center opened last year in cooperation with Cleveland's Olivet Institutional Baptist Church.
The story also mentioned the College's Interfaith Community Service Initiative, which provides faith-based organizations information on educational and workforce development opportunities to share with parishioners.
Receiving information in a familiar setting increases the likelihood of residents utilizing the life-changing programs available at the College. Tri-C often hosts workshops and classes in churches.
"Our faith community has relationships with people who attend their houses of worship in a way that we don't," says JaNice Marshall, Tri-C's vice president for access and community connections.
The story also noted programs at Florida's Pasco-Hernando State College and Hillsborough Community College. Click here to read the article.
February 17, 2020
John Horton, 216-987-4281 john.horton@tri-c.edu