Cleveland's 'Day of the Dead' Festival Showcases Artwork from Tri-C Students
Five works will be on display Nov. 2 at Cleveland Public Theatre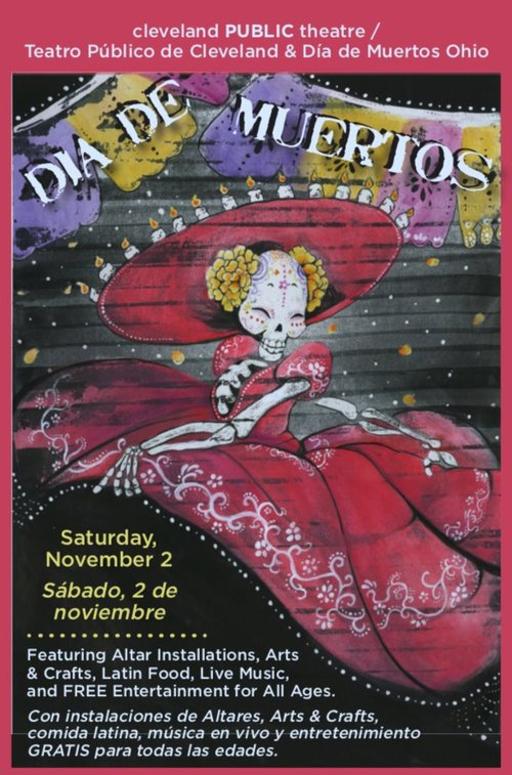 Five art students at Cuyahoga Community College (Tri-C®) will have their work showcased as part of the altars exhibition in the 15th annual Día de Muertos (Day of the Dead) Festival.
The festival runs 11 a.m. to 10 p.m. Saturday, Nov. 2, at Cleveland Public Theatre, located at 6205 Detroit Ave. in Cleveland's Detroit Shoreway neighborhood.
The featured artwork was created for a 3D Foundations class assignment at Tri-C's Eastern Campus. The students were asked to create "shrines, altars and grottos" to reflect a personal ritual or something of great value to them.
Art faculty instructor Jennifer Jones submitted the work to the festival: "This project happened to coincide with Day of the Dead," she said. "Their committee gave me a thumbs-up last week to the images of my students' work in progress. I'm really proud of them."
The students' final works will be installed Nov. 1 and displayed for the duration of the festival. The students being showcased include:
Matan Rosenberg, a 15-year-old College Credit Plus student from Orange High School. His artwork was inspired by his family and religious traditions.
Nancy Levin, a 72-year-old Program 60 student from Mayfield. She said her piece represents the tough life she has lived.
Laura Gorman, a 59-year-old art student from Cuyahoga Falls. Her work pays homage to her morning ritual of drinking a cup of coffee.
Carol Steiner, a 72-year-old Program 60 student from Cleveland Heights. She said her "shrine" is wrapped in the fabric of her life and highlights everything she loves.
Ben Horowitz, a 28-year-old studio art major from Euclid. His work uses theater and fabric to represent a hiding ritual.
Día de Muertos is a vibrant cultural celebration for the whole family. The festival honors the memory of those who have passed and is a treasured holiday in Mexico and throughout Latin America.
Activities at the festival include indoor and outdoor art installations, Latin food, live music, performances and a colorful "Skulls & Skeletons" procession. Visit www.dscdo.org for more information.
October 31, 2019
Madeline Shepherd, 216-987-4616 madeline.shepherd@tri-c.edu