Cleveland Scholar House Receives National Coverage
New housing complex to serve single Tri-C, CSU students with children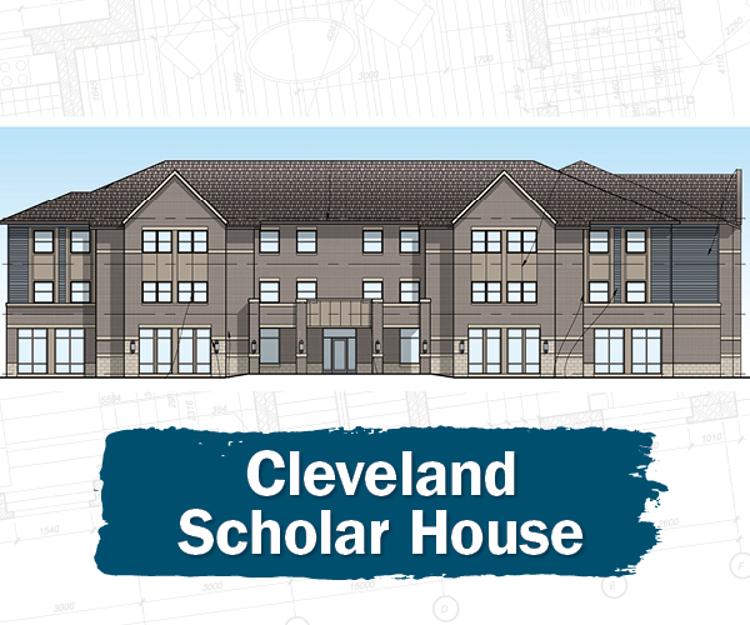 A recent Inside Higher Ed article highlighted the forthcoming Cleveland Scholar House as an example of how colleges and universities are reinvigorating their efforts to address housing insecurity among their students.

The apartment complex, to be built across Community College Avenue from the Metropolitan Campus of Cuyahoga Community College (Tri-C®), will provide housing for single Tri-C and Cleveland State University students with minor children.

In addition to housing within walking distance of both campuses, the Cleveland Scholar House will provide wraparound services including child care, rental support, academic support, mental health support and other services.

Metro Campus President, Denise McCory, told Inside Higher Ed that the project's goal is to remove barriers to education for students who might be at risk of dropping out.

"With community colleges in particular, where we have a lot of commuter students and students are trying to work and take care of families while they're going to school, we suspect that a lot of the reasons students drop out is because they have a lot of issues with maintaining child care or maintaining safe, affordable housing," McCory said.

The Cleveland Scholar House was jointly announced in May by CHN Housing Partners and the United Way of Greater Cleveland. Tri-C and CSU are core partners on the project, along with the Cleveland Metropolitan Housing Authority and Step Forward. The project will be funded through the Ohio Housing Finance Agency's Low-Income Housing Tax Credit, which is expected to cover about 75% of the building's $12 million development cost.

Click here to read the full article.
June 07, 2021
Erik Cassano, 216-987-3577 or erik.cassano@tri-c.edu