Cleveland Arts Prize Honors Tri-C JazzFest Director
Terri Pontremoli recognized for her efforts to bring music to the community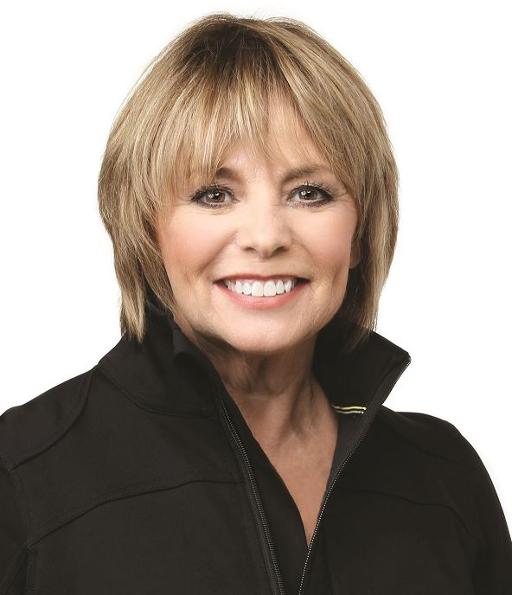 Cleveland Arts Prize confirmed what Cuyahoga Community College (Tri-C®) has long known: The heart of the city's jazz scene pulses to a beat set by Terri Pontremoli, director of Tri-C JazzFest.
The organization is awarding Pontremoli its Robert P. Bergman Prize in recognition of her arts stewardship and advocacy for jazz. Cleveland Arts Prize announced its 2019 award winners on Aug. 1.
"Her goal in JazzFest was really to make sure jazz was for everyone," said Alenka Banco, executive director of Cleveland Arts Prize. "What she's doing is important not only in that field but to the city."
More than 25,000 music lovers attended this year's festival weekend, which filled downtown's Playhouse Square with music for three days at the end of June. Tri-C JazzFest celebrated its 40th anniversary in 2019.
But JazzFest is more than a series of shows featuring some of the world's top artists.
The festival is rooted in a mission to educate students of all ages and to nurture the future of jazz. Programs throughout the year also connect local and student musicians with national artists for commissioned works and unique collaborations.
Programs — many of them free — provide a unique level of access to the performing arts to all residents across Northeast Ohio.
Pontremoli first worked with Tri-C JazzFest from 1990 to 2004. She then served as executive and artistic director of Detroit Jazz Fest before returning to Cleveland and Tri-C's Creative Arts Center of Excellence in 2012.
At that time, she led Tri-C JazzFest as it transitioned from a spring series of performances into a year-round celebration culminating with the end-of-June festival now regarded as a destination event.
With formal training and an early career as a classical violinist, Pontremoli grew up with an abiding love for the Great American Songbook and the music of Miles Davis, John Coltrane and Duke Ellington.
She quickly found herself seduced by the spontaneity and freedom of jazz and has become a fierce advocate for the musical genre to ensure its place in America's cultural landscape.
Pontremoli believes that the arts heal and empower people of all ages and from all walks of life. She called the Cleveland Arts Prize award a crescendo to her work.
"More than anything, this award puts a spotlight on JazzFest as an important artistic entity in Cleveland," Pontremoli said. "I am thrilled."
Cleveland Arts Prize — now in its 59th year — is the nation's oldest municipal arts award and provides an ongoing platform to celebrate the region's exceptional arts community. This year's awards ceremony will be held Sept. 25 at the Cleveland Museum of Art.
August 01, 2019
John Horton, 216-987-4281 john.horton@tri-c.edu