Celebrate Diversity with Tri-C at Pride in the CLE
Gender Sexuality Alliance at Western Campus seeking marchers for parade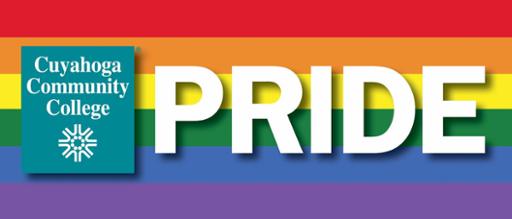 The Gender Sexuality Alliance at Cuyahoga Community College (Tri-C®) Western Campus is seeking marchers to participate in Saturday's parade at Pride in the CLE.
Celebrate the LGBTQ+ community and the College's diversity efforts by joining the Cleveland Pride March. The parade through downtown steps off at noon on Saturday, June 2, and ends at Public Square.
Participants should arrive at 11 a.m. at the check-in at East 17th Street and Lakeside Avenue. The parade walk is less than a mile. For more information, contact Michael Flatt at michael.flatt@tri-c.edu or 216-987-5528.
A festival on Public Square will follow the march and go until 6 p.m. The events are part of this week's Pride in the CLE, which features a series of inclusive events throughout the community through Sunday, June 3.
May 31, 2018
John Horton, 216-987-4281 john.horton@tri-c.edu