Caroline Lapish Adds to Track Legacy at Tri-C
Runner qualifies for NJCAA outdoor championships in first meet of season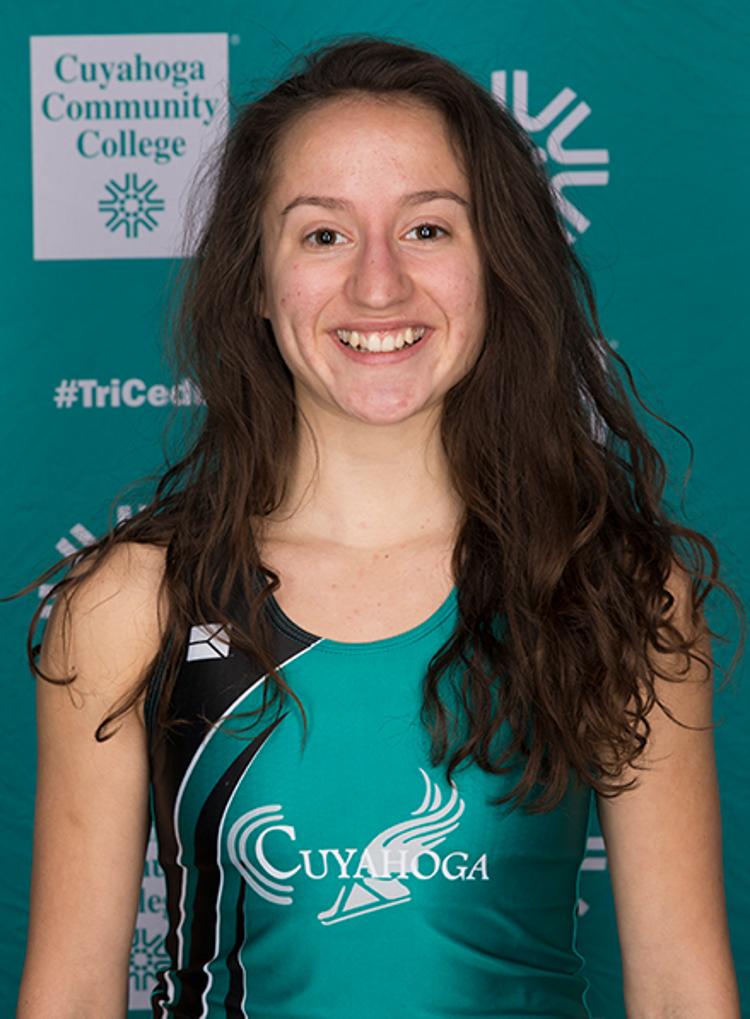 The first outdoor track meet of the 2018 season established where Caroline Lapish will run her last meet for Cuyahoga Community College.

Lapish punched her ticket to the NJCAA Outdoor Track and Field Championships in the 3,000-meter steeplechase after posting a time of 12:29.4 at the recent Alan Connie Shamrock Invitational. The championships conclude the season in May.

The qualification added to a decorated Tri-C running career for the sophomore from Madison. She earned All-American honors in cross country in 2016 and has competed in indoor and outdoor nationals every season while competing for the Challengers.

Lapish has also received All-Academic recognition every semester while enrolled in the Sport and Exercise Studies program at Tri-C.
March 23, 2018
John Horton, 216-987-4281 or john.horton@tri-c.edu