Building 'Heroes' at Tri-C's Youth Technology Academy
IndustryWeek highlights former YTA student Peng Zhou as an up-and-coming talent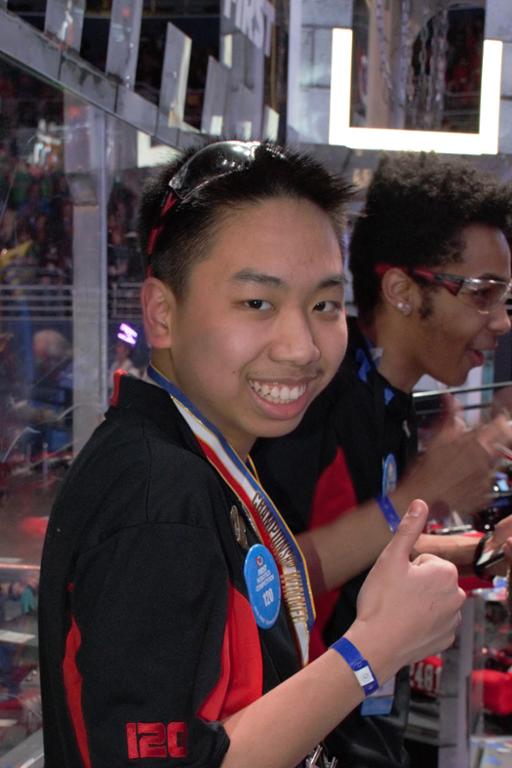 Peng Zhou, a standout alumnus of the Youth Technology Academy at Cuyahoga Community College(Tri-C®), can add a new title to his resume: Future Manufacturing Hero.
IndustryWeek magazine assigned that lofty status to Zhou in a story on the manufacturing industry's skills gap. Senior technology writer John Hitch highlighted the teen as an example of up-and-coming talent coming to the rescue.
The article outlined how Tri-C's Youth Technology Academy helped Zhou become a whiz in technology and engineering. He participated on an academy team that won a world championship at the 2016 FIRST Robotics Competition.
His achievements earned him an invitation to serve as a "Kid Science Advisor" to President Barack Obama in October 2016.
Zhou is currently studying mechanical engineering at Cleveland State University, where he's building on classes taken at Tri-C. He's also interning with Rockwell Automation and working on programmable logic controllers used in manufacturing.
"If it wasn't for Tri-C's Youth Technology Academy, I wouldn't be where I am now," Zhou said in the IndustryWeek story.
April 25, 2018
John Horton, 216-987-4281 john.horton@tri-c.edu