Breanna Cruz Engineers a Future
Tri-C's affordability allows Western Campus student to find new career path while earning a degree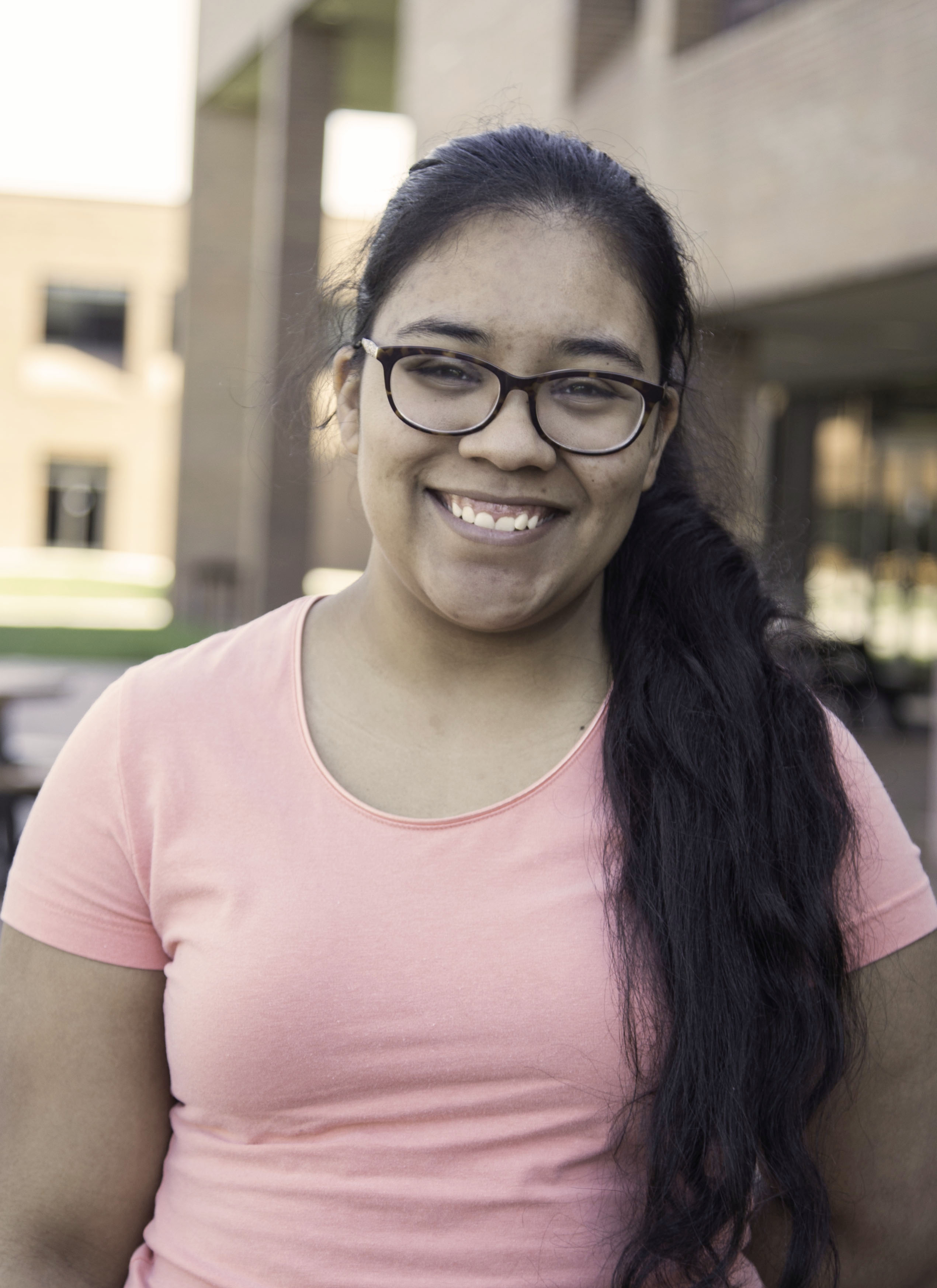 Breanna Cruz made a hard right turn after enrolling at Cuyahoga Community College (Tri-C®) in 2014. The 21-year-old Clevelander thought for sure that she wanted to study English. She loved English classes in high school and was an avid reader and writer.
But on a whim, the self-described introvert enrolled in a club — A.C.E., or Architecture, Construction and Engineering — as a senior at John Hay High School. It changed everything.
"That's where I started saying, 'This is amazing to me. This is different. This is pushing me into something to make me focus and pushing me out of my comfort zone,'" she said.
Cruz will graduate from Tri-C this spring with an Associate of Arts degree and a growing love of mechanical engineering. She plans to enroll at Cleveland State University in the fall to study either mechanical or civil engineering.
"I'm debating that," said Cruz, the first college graduate in her family. "I like field work. I like being outside. I love construction."
She enrolled at Tri-C after high school unsure of what she wanted to study. Tri-C's affordability and several scholarships allowed her to explore and to take seriously the idea of becoming an engineer.
Cruz decided to take some engineering classes, knowing that if the field was not for her she could switch back to studying English without breaking the bank. She said she would not have had that freedom at other colleges.
Cruz served as president of the STEM Club at Western Campus, where she took all of her classes. True to her nature, she also participated in a book club organized through TRIO.
"I played both sides in my classes," Cruz said. "As I kept going, I saw that, even though I was good at English, I still wanted to be on the engineering side. I wanted to stay there. The more that I got involved, the more I said, 'This is for me.'"
Cuyahoga Community College will celebrate the academic achievements of more than 3,000 graduates on May 17 at Spring Commencement. Check our News and Events page throughout the month as we highlight members of the Class of 2018.
May 11, 2018
Jarrod Zickefoose, 216-987-4750 jarrod.zickefoose@tri-c.edu