Beijing Dance Theater Makes Ohio Debut with Tri-C Performing Arts
Tickets on sale for Feb. 2-3 performances at Playhouse Square presented by College, DANCECleveland and Cleveland Public Library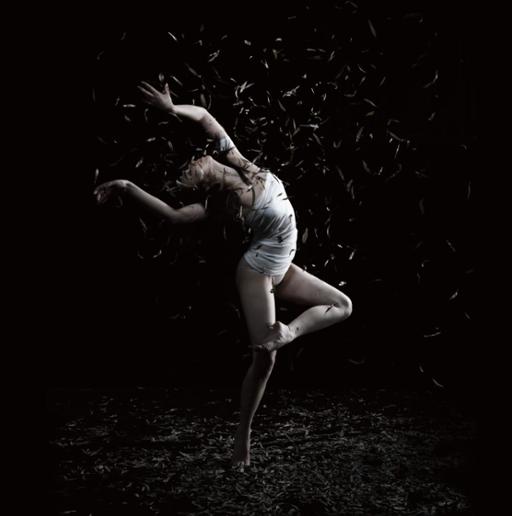 Beijing Dance Theater, a world-class Chinese contemporary dance organization, will make its Ohio debut at Playhouse Square as part of the Tri-C Performing Arts season presented by Cuyahoga Community College (Tri-C®). 
The group's American tour stops in Cleveland for performances at 7:30 p.m. Saturday, Feb. 2, and 2 p.m. Sunday, Feb. 3, at the Ohio Theatre. The programs are co-presented by Tri-C, DANCECleveland and Cleveland Public Library. 
"We are fortunate to have this unique company perform in Cleveland and to present them in partnership with DANCECleveland and the Cleveland Public Library," said Terri Pontremoli, director of Tri-C Performing Arts and Tri-C JazzFest.
Founded in 2008, Beijing Dance Theater is led by choreographer Wang Yuanyuan and visual artists Tan Shaoyuan and Hanjiang. The group collaborates with internationally renowned dramatists, musicians and designers to create works with dynamic sets and imaginative choreography.  
The February performances in Cleveland feature a mixed repertoire of pieces from Beijing Dance Theater's Hamlet, Wild Grass and Crossing.
Audiences will see:
The story of Shakespeare's Hamlet reimagined in the universal language of ballet, with dance movements capturing the prince's struggles with the fallout from his father's murder.
A trance-like fantasia experienced through Chinese writer Lu Xun's Wild Grass, with the piece as beautiful in its design as it is confounding in its movement.
An evolving set asymmetrical in form as Crossing progresses through performance solos, duets and trios that pit lyrical movement against the stark realities of space and sound.
Tickets range from $25 to $45 and can be purchased at www.playhousesquare.org or by calling 216-241-6000. Each show includes moderated pre- and post-show talks with performers and producers.
This presentation is supported by the Arts Midwest Touring Fund: China on Tour, a program of Arts Midwest that is funded by the National Endowment for the Arts.
Tri-C's 2018-2019 Performing Arts season features 10 productions showcasing classical piano, jazz and dance. It is designed to bring a world-class artistic experience to the Greater Cleveland community. To learn more, visit www.tri-c.edu/performingarts.
For more information on DANCECleveland, visit www.dancecleveland.org.
For more information on Cleveland Public Library, visit www.cpl.org.
January 04, 2019
John Horton, 216-987-4281 john.horton@tri-c.edu