Behind the Scenes with Tri-C Joe
Meet Joe Bianchini, funding opportunities coordinator at the College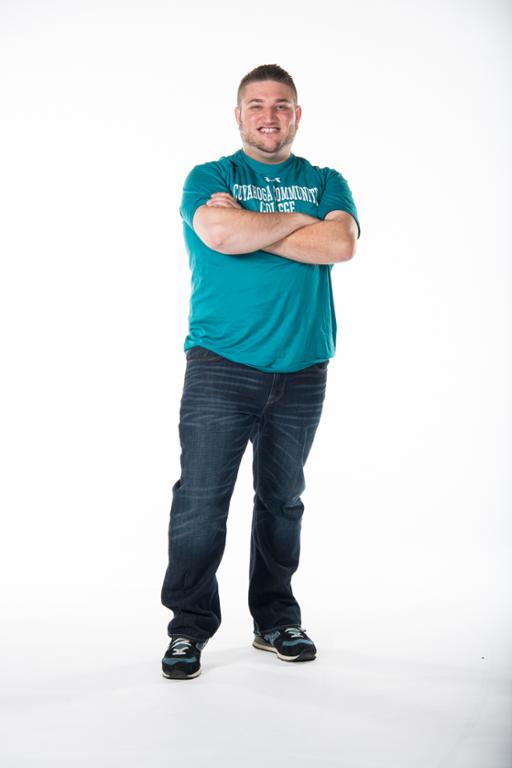 Tri-C Times magazine includes a feature called "Meet Me @ Tri-C" to highlight people at Cuyahoga Community College. The Summer 2018 edition included this story on Joe Bianchini, funding opportunities coordinator for the Resource Development & Tri-C Foundation Office.
"Tri-C Joe" has been with the College for four years and lived in North Olmsted his whole life.

Tri-C Times: How did you come to work at Tri-C?
Joe Bianchi: In May of 2014, I landed the administrative secretary position for the Student Life & Athletics office at the Tri-C Western Campus. After two terrific years, I was determined to become even more involved with the College. In 2016, I accepted the funding opportunities coordinator position in the Resource Development & Tri-C Foundation office and have been learning and working hard since.
TCT: What's a day in the life of a funding opportunities coordinator like?
JB: I handle many administrative tasks and ensure the office stays organized, informed and stocked with lots of supplies. You can never have too many Post-it Notes or Sharpie markers! I also schedule meetings for our department to meet with community and business leaders to seek potential donors and partnerships.    
TCT: What do you like most about your job?
JB: I love helping coordinate Tri-C Foundation-sponsored events — scholarship luncheons, Tri-C Day, JazzFest and Cleveland Eats. There's a lot of behind-the-scenes work that goes into these events. It's just incredible how much fundraising goes into them, transforming the lives of those Tri-C serves. 
I'm also visual and creative, so I have been trying to update our meeting materials and proposals with a fresh look. Whatever resources we can provide to make our students successful, we're "all in" to make that happen!
TCT: What is your greatest challenge and how do you manage it?
JB: My greatest challenge has been finding balance in my life. For instance, there's a lot happening at Tri-C, and I always try to explore as much as I can, but I realized I can't be everywhere, and that's okay. I'm always juggling family, friends, money, social doings, religion, health, growth . . . you name it. I also enjoy making time for myself, when I basically just rest, meditate or venture out to explore.
TCT: What do you like to do in your free time?
JB: I'm a huge movie buff. I definitely like the entertainment side of things and hope to pursue this more. Perhaps you will see my name in lights someday. I'm also an artist and enjoy drawing and taking pictures. I always like to spend time with family and friends. 
I enjoy baseball, swimming, bowling and walking around different parts of Cleveland. I do a few volunteer gigs and game-day security for the Cleveland Indians. I also attend social networking events with the Cleveland State University Young Alumni Council and Cleveland Professional 20/30 Club.
August 17, 2018
Jarrod Zickefoose, 216-987-4750 jarrod.zickefoose@tri-c.edu