Award-Winning Podcast Traces Roots to Tri-C
Debra Gipson says College screenwriting courses led to honor from Academy of Interactive and Visual Arts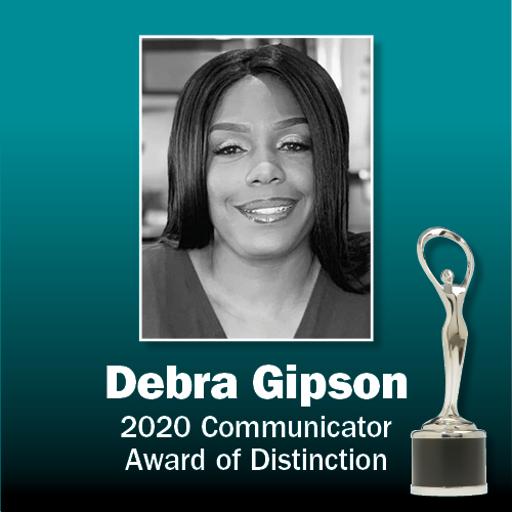 Cuyahoga Community College (Tri-C®) gave Debra Gipson the voice to share what can now be called her award-winning story. 
Gipson recently received a 2020 Communicator Award of Distinction from the Academy of Interactive and Visual Arts for an episode of her "Dear Michelle" podcast. The international awards program is one of the largest in the communications profession. 
Screenwriting courses from Tri-C powered the work that led to the honor, said Gipson, who grew up in East Cleveland. She said the College had "a huge impact" on her career. 
"That background has proven invaluable to me," Gipson said. "I construct my episodes using much of what I learned about character development and story structure in those classes. Honestly, in the absence of that training, I doubt I would have won." 
Judges reviewed more than 6,000 entries before selecting winners. Others honored in her category include entities such as ESPN Films, Morgan Stanley financial services and Cornell University Alumni Affairs and Development. 
Gipson's podcast shares her life adventures in a series of heartfelt letters addressed to Michelle Obama. In her letters to the former first lady, Gipson discusses how she rose from poverty and abuse to find success. 
Her background includes earning a law degree from the University of Pittsburgh and serving in Iraq with the U.S. Army. In 2014, she testified before a Congressional subcommittee about the transition from military to civilian life. 
Gipson turned to Tri-C in 2017 after deciding to "take a chance" and shift her career away from law. The Richmond Heights resident is currently focused on growing her podcast, studying screenwriting and working toward a Masters of Law degree in health policy.
August 04, 2020
John Horton, 216-987-4281 john.horton@tri-c.edu