Automated Manufacturing Engineering Technology Academy Debuts at Tri-C
Workforce program builds skills for careers in robotics and automation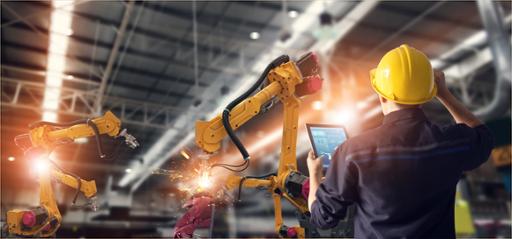 Enter the growing career fields of robotics and automation through the new Automated Manufacturing Engineering Technology Academy at Cuyahoga Community College (Tri-C®).
AMETA offers career seekers an opportunity to earn multiple industry certifications while working toward an associate degree in operations engineering technology with a concentration in automated manufacturing.
The two-year program reflects the College's commitment to providing the technical training needed to secure manufacturing jobs with above-average pay and growth potential.
"Companies are increasingly interested in harnessing the power of robotics and automation to increase productivity and profitability," said William Gary, executive vice president of Tri-C's Workforce, Community and Economic Development division. "Bright futures await workers with the skills to meet that demand."
AMETA technicians perform tasks similar to mechanical engineers. The job requires deep understanding of the inner workings of mechanical systems and electrical circuits. Technicians often create and operate computer-controlled and electronic mechanical systems.
Available certifications in Tri-C's AMETA program include FANUC Robotics 1 and 2; SolidWorks (computer-aided design and engineering); and Programmable Logic Controller (PLC).
The first sessions begin Sept. 9. Visit www.tri-c.edu/ameta or call 216-987-6302 for more information.
September 03, 2019
John Horton, 216-987-4281 john.horton@tri-c.edu