As Nursing Shortage Deepens, Tri-C Continues to Work Toward Solutions
College preparing nurses to enter an in-demand and ever-changing field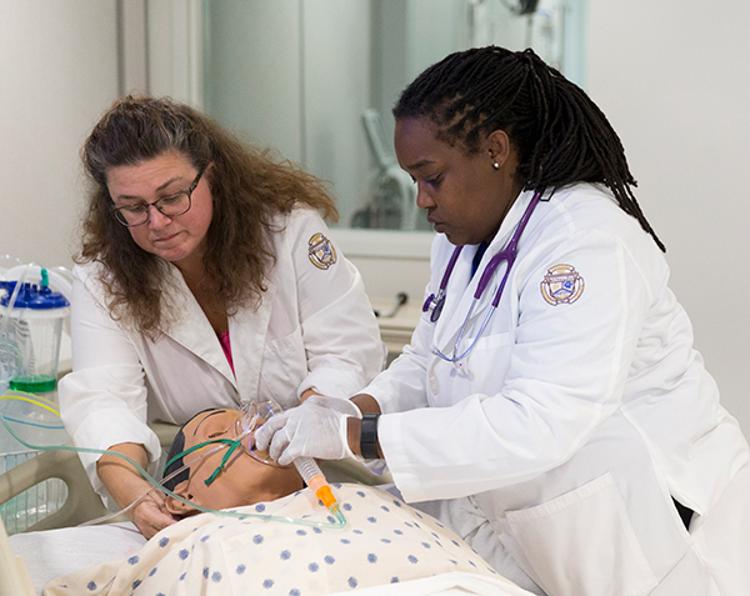 In September 2016, The Center for Health Affairs released some jarring numbers concerning the future of the nursing profession in Northeast Ohio.
At the time, the region was experiencing a shortfall of 750 nurses. By 2020, that number is expected to increase by nearly five times. Statewide, the story is much the same.

More than 57,000 of Ohio's 117,000 practicing nurses are over the age of 50 and likely to retire within the next 10 to 15 years, if not sooner. Combined with a rapidly aging population as Baby Boomers begin inching into their 60s and 70s, it has created an unsustainable situation: a shrinking pool of nurses serving a growing population in need of medical care.

As 2018 begins, the projections from 2016 are still accurate—the only thing that has changed is the calendar, with 2020 now a mere two years away.

As one of the largest two-year nursing program in Northeast Ohio, Cuyahoga Community College recognizes the important position it holds in addressing the nursing shortage throughout the region and state. The College continues to take new steps to train the nurses preparing to enter an ever-changing field.

"Those interested in entering the nursing field should know about the ways in which it is expanding," said Vivian Yates, dean of Tri-C's Division of Nursing Education. "While the vast majority of nurses still work in a traditional hospital setting, there is a growing emphasis on community health. More and more nurses are finding employment in suburban satellite facilities, long-term care facilities and home care."

The essential skills needed to work in nontraditional settings are much the same as the skills necessary to work in a traditional hospital, but the expanding variety of health care facilities means nursing students must learn to work in a wide array of environments.

Tri-C addresses that need by working with University Hospitals, the Cleveland Clinic and other health care partners to place students in a variety of environments as they complete their required clinical hours.

"The range of clinical settings provide the students with exposure to various specialties in nursing," Yates said. "It allows them the opportunity to explore options before committing to a specific nursing focus or clinical setting after graduation."

Yates said Tri-C's program is taking additional steps to assist students pursuing a bachelor's degree in nursing. Through partnerships and articulation agreements with Ursuline College, Western Governors University, Malone University and Chamberlain University, students can benefit from Tri-C's low tuition and convenience during their first two years of study before transferring to a top regional four-year nursing program.

Tri-C also partners with Cleveland State University on an RN-to-BSN program, with tuition benefits for eligible students. Visit Tri-C's RN-to-BSN page for details.

"We want to do everything possible to smooth out the transfer process for students who are looking to move on to a four-year program," Yates said.

Tri-C is also working to expand flexibility for nursing students looking to enter the workforce with a certificate or associate degree. In The College is in the process of potentially replacing the traditional two-year course of study with a "one-plus-one" curriculum.

The one-plus-one curriculum will allow students to sit for the national practical nursing (LPN) exam after successful completion of one year in the Tri-C program. Students completing two years and receiving an associate degree will be eligible to sit for the national registered nurse (RN) exam.

"It allows for a stackable certification system where a student can earn both LPN and RN certification," Yates said. "It prepares students to enter the workforce sooner by combining the two programs."

The question of addressing the widespread and deepening nursing shortage is complicated, with no easy answers. By participating in community and university partnerships and broadening the reach of its own program, Tri-C is taking steps to prepare nurses to enter a challenging and rewarding field with the skills to both save lives and improve quality of life.

For more information on Tri-C's nursing program, visit the nursing program home page.
January 22, 2018
Erik Cassano, 216-987-3577 or erik.cassano@tri-c.edu