Area High School Students Experience First-Responder Training at Tri-C
Public Safety Summer Academy seeks to address shortage of women and minorities in the field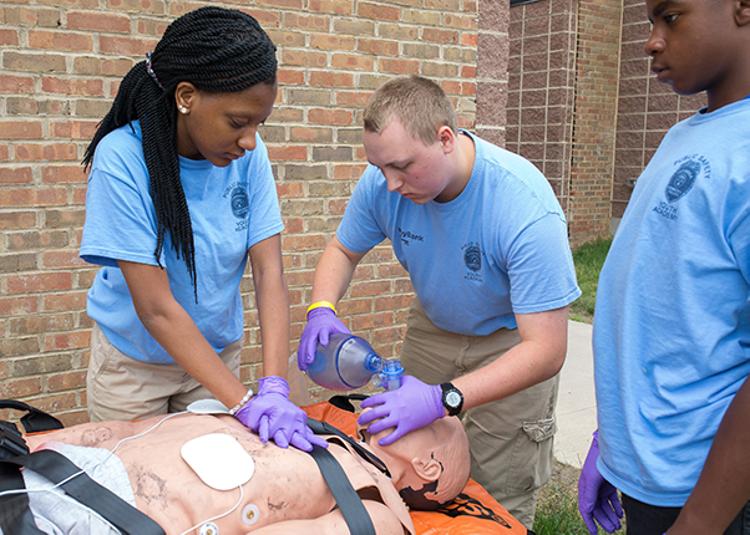 Nationwide, there is a disproportionate lack of women and minority males in public safety professions. Statistics from the U.S. Department of Labor place the number of minorities within the police, fire and emergency medical professions at less than 10% in many regions.

The gender discrepancies are equally as pronounced. One in four paramedics are women, along with one in eight police officers and one in 20 firefighters.

Cuyahoga Community College's Public Safety Summer Academy seeks to increase the number of women and minorities in first-responder careers by allowing high school students to experience what it's like to work in the field.

Spectrum News 1 recently highlighted the academy, now in its fourth year. The most recent three-week session took place June 10-28 at the KeyBank Public Safety Training Center on Tri-C's Western Campus.

For more information, visit the Tri-C website or call 216-987-3737.
July 10, 2019
Erik Cassano, 216-987-3577 or erik.cassano@tri-c.edu