An Outdoor Classroom at Westshore Campus
Students and faculty seek to reintroduce and preserve native habitats after construction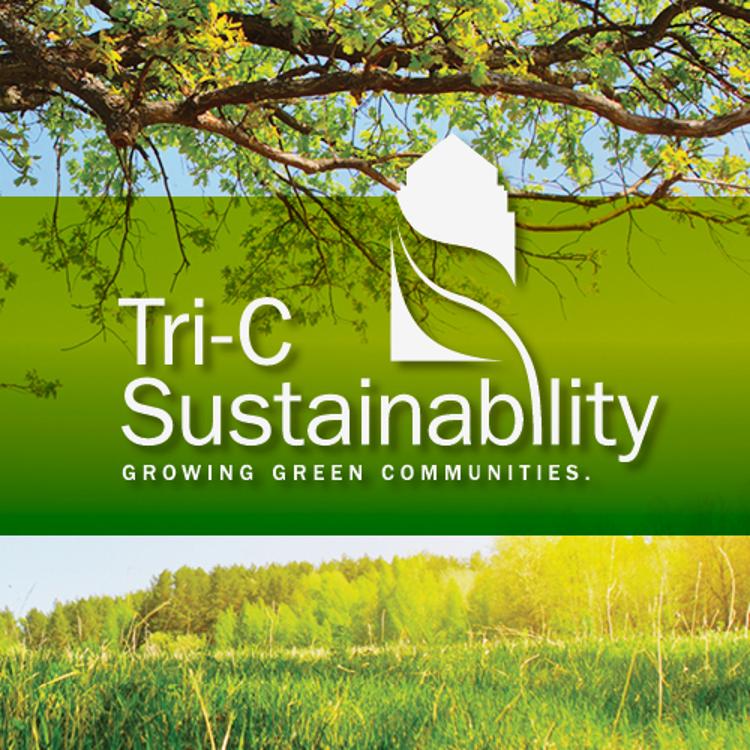 When traveling to Cuyahoga Community College's Westshore Campus in Westlake, one thing stands out immediately: There are a lot of trees.

In fact, both driveways into the campus weave their way through thick woods that partially obscure the quickly growing campus from Clemens Road.

It's a stark contrast to the decidedly urban environment at the Metropolitan Campus and the vast grassy fields at the Western and Eastern campuses.

Why? In short, Westshore is a product of the time in which it was built. Opened in 2011, it's the newest of Tri-C's four campuses — more than 40 years younger than its counterparts. It's a product of an era of conservation, when maintaining surrounding natural habitats was of increasing importance to the College and the surrounding community.

One goal and requirements for the original construction was to maintain native natural habitats as they would have existed on the site hundreds of years ago, before the area was settled, farmed and urbanized.

Some of the tree growth is original, while other portions consist of reclaimed forestation. The property was a vineyard prior to campus construction, and parts of the land still indicate where the rows of grapes were planted. Since purchasing the land, the College has successfully merged reclaimed land with native forestation to create an educational environment unique among Tri-C's campuses.

It's why members of the Westshore Campus community are seeking to further the preservation of these natural habitats and native species and utilize them for education on campus.

Outdoor classroom
In spring 2019, as construction of the Westshore expansion neared its final stages, members of the biology faculty began thinking about what the campus would look like post-construction.

"We had all of this natural space, and we wanted to use it instead of just teaching biology indoors, in labs and classrooms," said Tri-C biology professor Erica Stevenson. "That's where this all kind of started."

Stevenson and colleague Elizabeth Vaidya began to work on a plan to create an outdoor classroom, with walking trails and a wide range of native plant and animal species available for observation. 

At the same time, the campus' environmental club was developing a similar vision.

"We started thinking about some of the other features an outdoor classroom can have," said Anne Distler, faculty advisor for the Westshore Environmental Club. "We started talking about things like bat boxes to address the mosquito problems in the summer, a reptile and amphibian habitat, a butterfly habitat."

The biology faculty and environmental club worked to secure $1,500 in funding in late spring through the office of Robert Searson, dean of learning and engagement at the Westshore Campus. The first phase of the outdoor classroom was completed over the summer, including a walking path through the wooded areas and the reintroduction of native plants to the grounds.

"We went to a native plants sale at the Cleveland Metroparks," Stevenson said. "Most of those plants are now in various places along the path."

The campus now has nearly a dozen reintroduced plant species native to the area, including Christmas and ostrich ferns, hairy alumroot, swamp milkweed and Canada waterleaf.

The reintroduced plant life should, in turn, attract a wide range of animal life to the area. Distler said her club will be able to do more work next spring and summer, with the benefit of a full planting season.

"We started kind of late this year," she said. "We'll be able to start planting on time next year."

But current chemistry and biology students will still get to experience the classroom in its formative stages. Along with reintroduced plants by the walking trails, the outdoor classroom also includes a pond that allows for the study of aquatic life — plants, amphibians, fish and microorganisms.

"We'll be able to go out to the pond for classes, take samples of pond water and examine them," Stevenson said.

Not just for science classes
In the longer term, Stevenson would like to see the outdoor classroom used for more than science work. Nature has applications in all areas of study, and she'd like to see a time when many different classes at the Westshore Campus can utilize the outdoor classroom in some form.

"It could be, for example, an English class using the outdoors as inspiration for writing," Stevenson said. "A business class could draw ideas for new products from nature and figure out ways to market them. There are tons of applications for the space. It's a big asset for our campus."

Stevenson and Distler would also like to see it become an asset for the community.

"We've had great support from [Campus President Terri Pope] and our campus leadership to do this project, and I think they really believe in this as something the whole community can use and enjoy as well," Stevenson said.

"We're looking forward to watching all of this come to fruition," Distler said.

In the coming months, we will publish a series of stories highlighting the people and initiatives supporting sustainability practices at each of Tri-C's campuses. This series will highlight the ways in which Tri-C strives to be a good steward of the resources entrusted to it, both now and for future generations.
November 25, 2019
Erik Cassano, 216-987-3577 or erik.cassano@tri-c.edu