An Investment in Workforce Training
State grant will help hundreds of students earn short-term certificate for in-demand jobs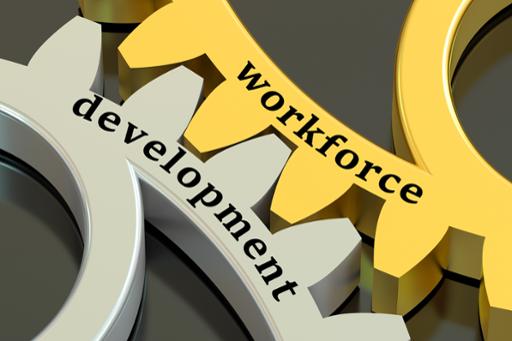 A state grant awarded to Cuyahoga Community College (Tri-C®) will help hundreds of students receive the workforce training required to answer "Help Wanted" ads for in-demand jobs across the region.
The College received $349,400 from the Ohio Department of Education, which is investing millions of dollars to help individuals earn short-term certificates. The money targets the skills gap that leaves many workers unqualified to fill open positions.
The grant covers training for a variety of occupations, ranging from auto technicians and truck drivers to software developers and medical records specialists.
A story in the current edition of Crain's Cleveland Business highlights how the state program is reinforcing Tri-C's efforts to meet Northeast Ohio's workforce demands. Aside from the grant, the College also expanded funds available for workforce scholarships.
William Gary, the College's executive vice president of Workforce, Community and Economic Development, said opening access to training creates opportunities for residents.
"It begins to train individuals to upskill in order to change their economic status," Gary told Crain's. "This is key. We either do this or we continue the status quo."
September 10, 2018
John Horton, 216-987-4281 john.horton@tri-c.edu