Advocating for Tri-C's Women in Transition Program
Former College Trustee Rachel Von Hendrix works to establish endowment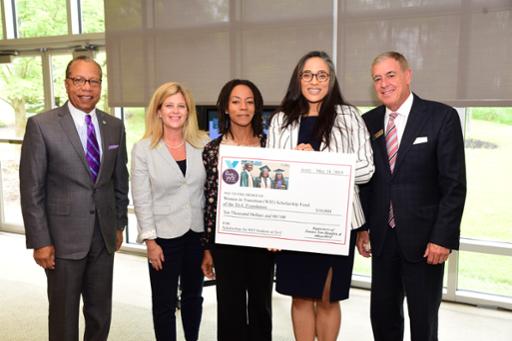 Rachel Von Hendrix ended her term on the Cuyahoga Community College (Tri-C®) Board of Trustees late last year. She has not, however, stopped advocating for the College.
Von Hendrix recently posted an essay online detailing her work in support of Tri-C's Women in Transition (WIT) program. She wrote the essay as part of a submission for a G2 Overachievers Grant to establish an endowment for WIT. The grant program is offered by Pilot Pen.
The Women in Transition program — which recently celebrated its 40th anniversary at the College — works to empower women in transitional periods of their lives. The free course offers an opportunity for transformation.
The list of alumni after four decades easily numbers in the thousands. The roll call includes Regina Levine, who is Von Hendrix's mother.
That personal connection to WIT — as well as hearing the powerful stories of other grads — fueled Von Hendrix as she ran in the Cleveland Marathon to raise scholarship money for WITsters looking to continue their education.
Von Hendrix raised more than $26,000 over three years during her Run for WIT campaign. In her essay, the Tri-C alum wrote that she was "honored to turn those big checks over to WIT but even more so by the thank-you notes."
The essay can be read in its entirety here.
January 10, 2019
John Horton, 216-987-4281 john.horton@tri-c.edu