Advisory Committee and Community Champion Awards Announced
Awards recognize outstanding committees, individuals and organizations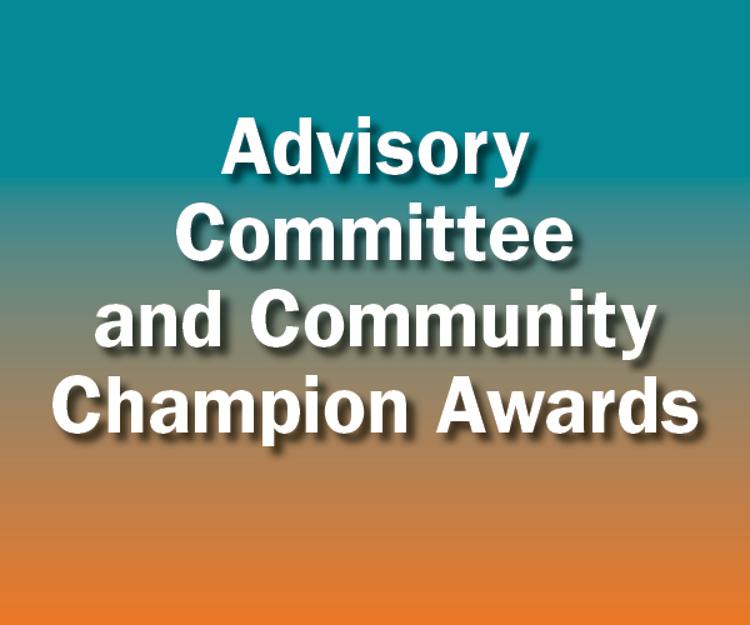 Cuyahoga Community College (Tri-C®) has announced its 2021 Advisory Committee and Community Champion award recipients.

Two Tri-C advisory committees were honored for their service over the past year. Each includes members from a wide range of professions throughout Northeast Ohio who utilize their expertise to aid the College's mission. These include:

The Business Advisory Committee led by Robin Williams, Business Administration program manager, and Pam Grant, associate dean of Business and Applied Technology.

The IT Center of Excellence Advisory Committee led by Debra Dorow, program manager of Tri-C's IT Center of Excellence, and Charles Dull, associate dean of IT.

"We are fortunate that this region has many professionals who lend their knowledge to faculty and staff to ensure students receive the very best education possible," said Karen Miller, Tri-C's provost and executive vice president of Access, Learning and Success, during a virtual awards presentation in July.

Tri-C's 2021 Community Champion award recipients include three local organizations and two individuals who have served as tremendous examples of community service in the past year.

Honorees in the category of "Corporate Community Champion, Business Over 50 Employees" were:

Westfield Foundation and its community investment leader, Gretchen Long. The Westfield Foundation assisted Tri-C in numerous access initiatives throughout the pandemic, including providing funding for Chromebooks, Wi-Fi and headphones for students in the Women in Transition program and an on-site translator at Esperanza Inc., a partner in the College's Access Centers initiative.

Care Alliance and its president and CEO, Claude L. Jones. Care Alliance provided on-site COVID-19 testing at all four Tri-C campuses, testing more than 4,000 College and community members in the past year. Once vaccines became available, Care Alliance provided more than 200 COVID vaccines to Tri-C staff and students.

In the category of "Corporate Community Champion, Under 50 Employees," the honoree was:

Northern Ohio Recovery Association (NORA) and its president and CEO, Anita Bradley. NORA provides culturally relevant chemical dependency services across a large portion of northern Ohio, including Cleveland, Sandusky and Akron. The organization is involved in a number of community programs working to prevent substance abuse and assist in recovery. These include Next Step Recovery House, which provides services to homeless women and their children including GED classes, job leads and trade certifications through a partnership with Tri-C.

"This past year has been a challenging one, and our … winners helped the College continue to support student success during these turbulent times," said Claire Rosacco, vice president of Government Relations and Community Outreach, during the virtual awards ceremony.

A pair of individuals were also honored as Community Champions:

Johnie Reed, of Reminderville, is an assistant professor of Business Administration at Tri-C. Reed is the 2020 recipient of Tri-C's Diversity and Inclusion Award, a board member of the Neighborhood Leadership Institute and Twinsburg Public Library Foundation, and active in a wide range of community initiatives that include promoting financial literacy in poverty-stricken communities across Ohio.

Adam Smith, of Chardon, is a 2021 Tri-C graduate. Smith was active in the Cleveland Humanities Collaborative, Phi Theta Kappa and the Jack, Joseph and Morton Mandel Scholars Academy. His community activities include co-founding veteran think tank Complex Questions as well as the Cleveland Orchard Project. He has accepted a full scholarship to attend Stanford University.

Visit tri-c.edu/advisoryboardcommunitychampions2021 to view the entire program, which also includes a keynote address from Marla E. Pérez-Davis, director of the NASA Glenn Research Center.
July 30, 2021
Erik Cassano, 216-987-3577 or erik.cassano@tri-c.edu