Addressing the Need for Liberal Arts Education
Tri-C's Mandel Center spotlighted among community college programs focusing on arts and humanities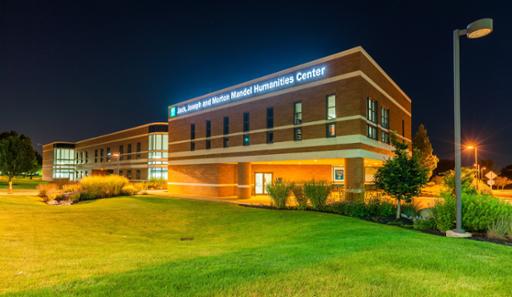 Cuyahoga Community College (Tri-C®), like many community colleges across the nation, has built a strong reputation as a training center for high-demand fields including public safety, health care and STEM disciplines.
But career training is only part of the equation. To provide a well-rounded education, community colleges must offer strong programs in the liberal arts, including languages, philosophy, fine arts and humanities.
To help address the need for liberal arts education, the Jack, Joseph and Morton Mandel Foundation gifted Tri-C $10 million to establish the Jack, Joseph and Morton Mandel Humanities Center in 2015.
Community College Journal recently highlighted the Mandel Humanities Center among community college programs providing arts and humanities education.
"We're giving liberal arts students the same general education courses they'd have at a four-year institution," said Matthew Jordan, dean of the Mandel Humanities Center, in the article. "Lots of our students have opportunities to do research and present at conferences."
Andrew Rusnak, executive director of the Community College Humanities Association, notes that employers seek candidates with a background in the arts and humanities.
"Smart employers know the value that humanities bring to the table," Rusnak told Community College Journal. "Companies want an imaginative contribution from employees to improve efficiency and make better products."
December 19, 2019
Erik Cassano, 216-987-3577 erik.cassano@tri-c.edu