Aaaaaand Action: Tri-C Film Academy Prepares Students to Enter Industry
Registration now open for four-week session in January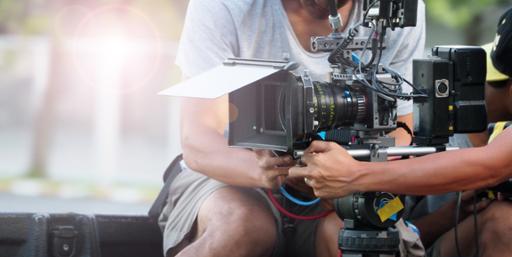 Gain the skills to work in Northeast Ohio's growing film industry by enrolling in an intensive four-week training program this January at the Western Campus of Cuyahoga Community College (Tri-C®).
The Tri-C Film Academy session offers hands-on training and instruction to ready students for entry-level technician positions on filming crews. The course features instructors currently working on Northeast Ohio sets.
Tri-C developed the program in coordination with the Greater Cleveland Film Commission and the International Alliance of Theatrical Stage Employees (IATSE) Local 209.
"Studios shooting movies in Cleveland want to hire locally to fill their crews," said Tri-C's Lee Will, who oversees the training program. "Those jobs go to people who can walk onto a set and know what to do."
Training covers production department procedures; equipment handling; makeup and costumes; set dressing; props; camera prep; and grip and electric procedures.
Graduates of previous workshops are currently working on movies shooting in Northeast Ohio.
The four-week course begins Jan. 6, with instruction and training running 9 a.m. to 4 p.m. Monday through Friday. Classes will be based at Western Campus, located at 11000 Pleasant Valley Road in Parma. Cost is $3,200, with some scholarships available.
Visit www.tri-c.edu/filmacademy to register or for more information.
November 08, 2019
John Horton, 216-987-4281 john.horton@tri-c.edu