A Vessel for Success
Tri-C and Choose Ohio First help Lauren Satterlee prepare for a career in vascular technology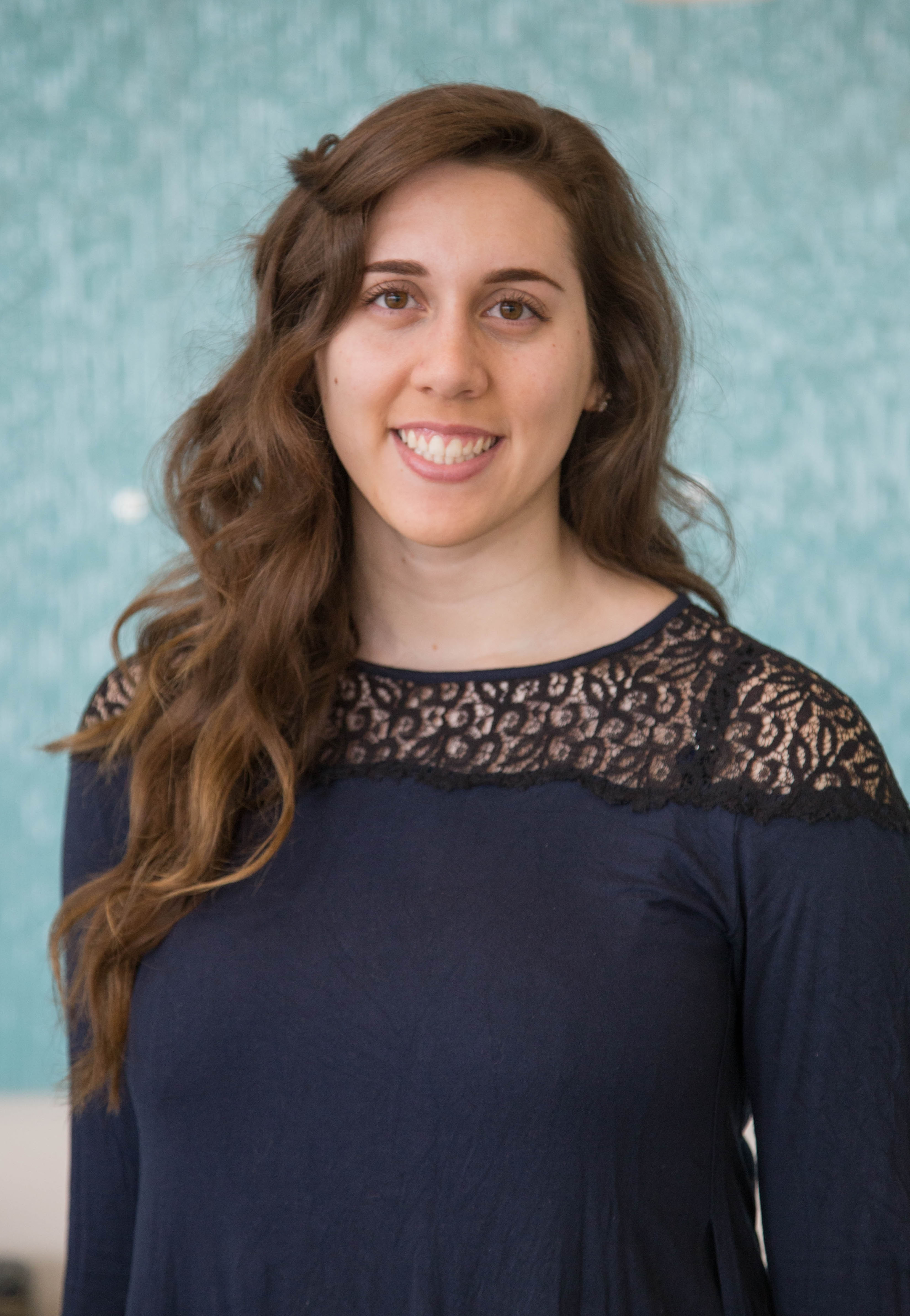 Lauren Satterlee used knowledge she gained as a Diagnostic Medical Sonography student at Cuyahoga Community College (Tri-C®) to teach the head of the Ohio Department of Higher Education this past March.
The 24-year-old represented Tri-C at the Choose Ohio First Showcase in Columbus and presented on common iliac aneurysms, one of the many conditions she studied as part of her vascular technology specialization.
The Highland Heights resident shared her findings with attendees who stopped by her booth — including Chancellor John Carey of the Department of Higher Education.
Satterlee will graduate from Tri-C in May with an Associate of Applied Science degree. Her goal is to become a vascular technologist, assisting physicians by detecting and locating blood clots, tumors, aneurysms and other blood vessel abnormalities in their patients.
Over the past year as part of her studies at the College, Satterlee completed clinical rotations at St. Vincent Charity Medical Center, Louis Stokes Cleveland VA Medical Center and two University Hospitals locations.
She said these hands-on experiences prepared her to enter the sonography field upon graduation.
"I did what I'd do on a normal workday as an ultrasound technician — scan patients, do reports," Satterlee said. "It was a lot harder than I expected. In class, we scanned normal, healthy young people. But on the job, you're scanning people who have actual diseases. You really have to know what you're doing."
Satterlee enrolled at Tri-C in fall 2015, taking classes at Tri-C's Eastern and Western campuses while working two part-time jobs. She stayed active on campus, too, participating in Phi Theta Kappa Honor Society, the national PhysicsBowl competition and the College's annual Student Symposium.
"I like to get involved in everything I can," Satterlee said. "I think it shows school spirit. But more than that, it helps me get the most out of my college experience."
New ultrasound technicians must take a test to become registered to work in the field. Satterlee took her Vascular Ultrasound Registry Exam in March and received a passing score. Her registration becomes official following Tri-C's commencement.
Satterlee now plans to pursue a bachelor's degree while working full-time as a registered vascular technologist. She is also interested in teaching ultrasound courses and researching rare diseases.
She said she's excited to become part of Cleveland's world-class health care industry.
"There are so many great hospitals here that are making major strides in health care," Satterlee said. "I'd like to be a part of that."
Cuyahoga Community College will celebrate the academic achievements of more than 3,000 graduates on May 17 at Spring Commencement. Check our News and Events page throughout the month as we highlight members of the Class of 2018.
May 04, 2018
Beth Cieslik, 216-987-4538 beth.cieslik@tri-c.edu