A Tradition Returns: Tri-C Dance Academy Tells Story of Nativity
'The Coming of the King' scheduled for Dec. 13-15 at Eastern Campus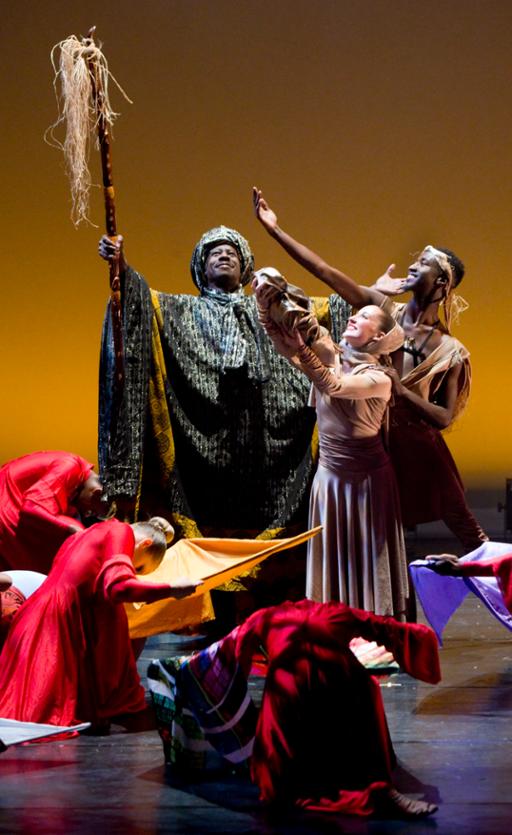 Cuyahoga Community College (Tri-C®) is bringing back a holiday tradition with December performances of The Coming of the King in the Simon and Rose Mandel Theatre at Eastern Campus.
The production — which took a one-year hiatus in 2018 — tells the story of the Nativity using dance and narration to depict ideas of hope, faith and forgiveness. Dancers from the College's Creative Arts Dance Academy will perform.
"The Coming of the King is back by popular demand," said Emanuela Friscioni, director of the Creative Arts Academy. "Given what we have heard from people, the theater should be filled. Don't wait to get a seat."
Evening performances will take place at 7:30 p.m. Friday, Dec. 13 and Saturday, Dec. 14. A matinee is scheduled for 3:30 p.m. Sunday, Dec. 15.
General admission tickets are $20; for groups of 10 or more, the price drops to $15 per person. Tickets can be purchased at comingoftheking.eventbrite.com. Seating for each show is on a first-come, first-served basis.
The program is directed and choreographed by Terence Greene, director of Tri-C's Dance Academy, and assistant director Jessica Spurlock.
Call 216-987-3523 for more information. Eastern Campus is at Harvard and Richmond roads in Highland Hills. The theater is located within the Jack, Joseph and Morton Mandel Humanities Center. Free parking is available in lots B1, B2 and B3 along Robert Bishop Drive off of Harvard.
November 27, 2019
John Horton, 216-987-4281 john.horton@tri-c.edu