A Runaway Dream
Kimberly Armbruster escaped the streets to find success at Tri-C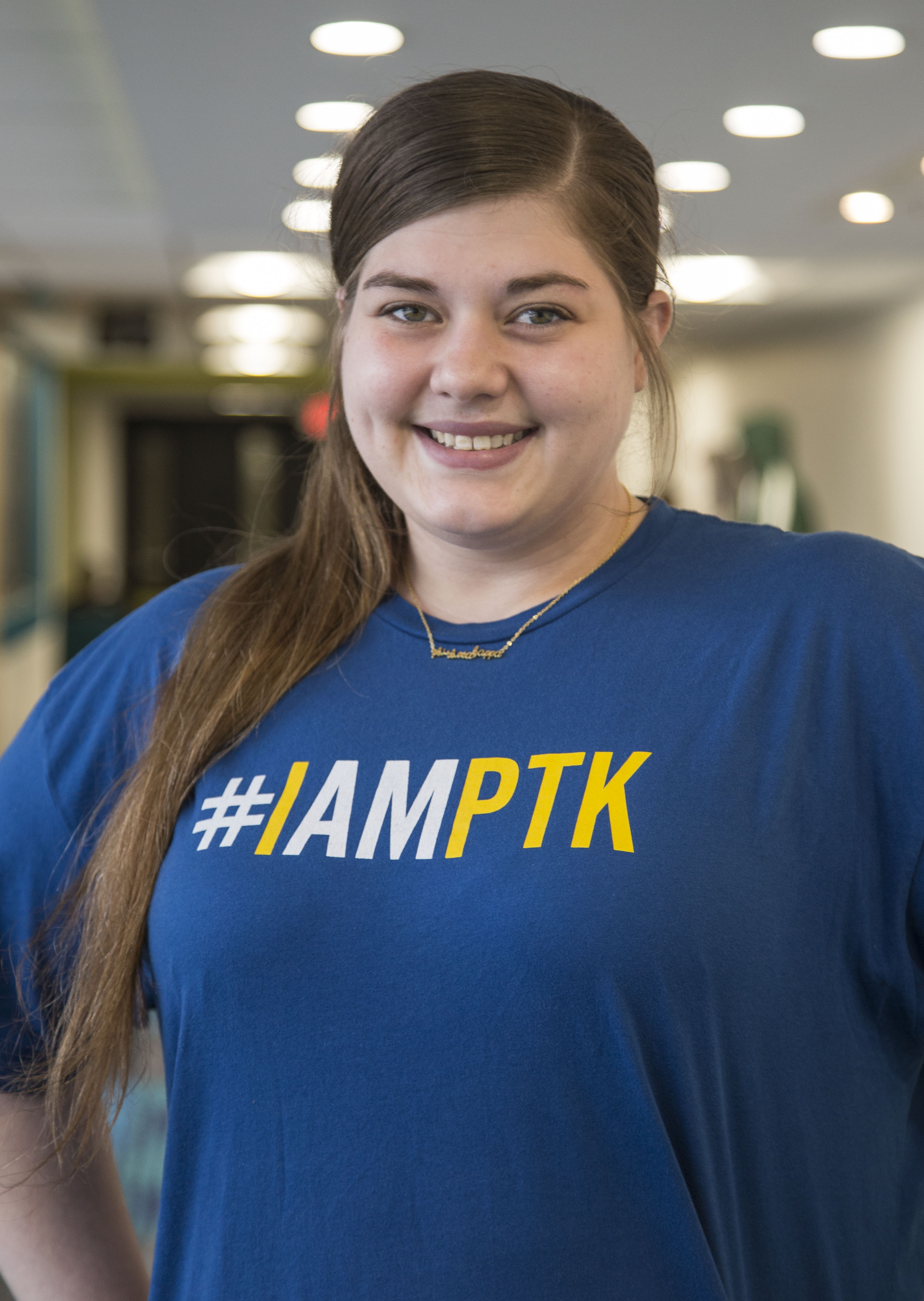 Kimberly Armbruster found herself at Cuyahoga Community College (Tri-C®).
Once a runaway teen pictured on MISSING posters, Armbruster pulled her life together at Tri-C. She will graduate from the College in May with an Associate of Arts degree before transferring to either Case Western Reserve University or Cleveland State University in the fall.
"Tri-C gave me a support system I never had," the 27-year-old Cleveland resident said. "People here were loving and caring and encouraging. They helped me see the possibility of a better future."
At one point a few years ago, she didn't know if she would see the next day.
Abuse and depression drove Armbruster onto the city's streets before she became a teen. Running away from home, however, offered no escape from problems. It only introduced her to new demons.
Drugs and alcohol became a daily need. Abandoned buildings and bus shelters became homes. Rape became a reality.
Armbruster spent years in this dangerous cycle before making a lifesaving decision to change.
She enrolled at Tri-C in 2014 determined to chart a new course. She found immediate success, earning all A's her first semester at Metropolitan Campus. The grades stunned Armbruster, who had never done well in school.
 "I wondered if it was a fluke," she said.
It wasn't. Armbruster flourished using wisdom gained from life's toughest lessons. Her grades opened the door to join Phi Theta Kappa Honor Society, where she now serves as president of the Metro Campus chapter.
Earlier this year, she was one of 10 Tri-C students named to the All-Ohio Community College Academic Team.
Armbruster also was welcomed into the College's Jack, Joseph and Morton Mandel Scholars Academy. Through the program, she published a book about her life experiences titled Dear Younger Me.
The project helped her find peace with her past: "It was hard, but it made me face what happened," Armbruster said. "I'm not ashamed anymore."
She is also intent on helping those on the troubled path she once walked. As part of her work with the College's Robert L. Lewis Academy of Scholars, she completed an independent study on human sex trafficking — particularly involving minors and runaways.
Armbruster wants to major in philosophy and envisions herself becoming a college professor. She said she wants to make a difference in the lives of others.
"I know how bad things can get for people," she said, "but I also know things can get better."
Cuyahoga Community College will celebrate the academic achievements of more than 3,000 graduates on May 17 at Spring Commencement. Check our News and Events page throughout the month as we highlight members of the Class of 2018.
May 08, 2018
John Horton, 216-987-4281 john.horton@tri-c.edu